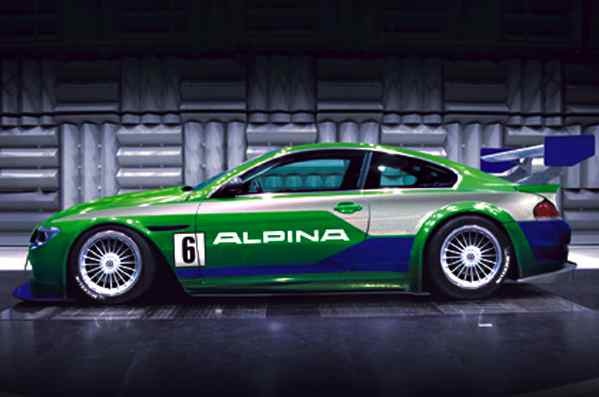 Needs a bigger wing, right?
Turns out Alpina Racing is
hiring
, week end availability a must!
ALPINA look back on a long and successful history in international motorsport.
Well-known F1 and Touring Car drivers such as Niki Lauda, Jacky Ickx, Hans Stuck and Dieter Quester gripped an ALPINA steering wheel on their way to winning the European Touring Car Championship three times. ALPINA pilots also won the Nürburgring 24 Hours numerous times, as well as the 24 Hours of Spa in 1970.
After 20 years out of racing, ALPINA will celebrate their comeback by fielding a factory team in the 2009FIA GT3 European Championship, as well as competing in important endurance races. In addition to our factory team effort, we will also sell race cars to private parties, collectors and race teams.
So that we may build up our race team and successfully develop the race version of the BMW ALPINA B6 GT3, we're looking for candidates with experience in motorsport. Your commitment and drive for perfection are the basis for future success. We expect a high level of flexibility, including weekends... Interested? Then compete for one of the following positions:
Project Manager
Automotive Race Engineer – Suspension and Aerodynamic Set-Up- Vehicle engineer: drivetrain and engine bay packaging construction
Automotive Engineer – Development, Chassis/Aerodynamic Panels
Automotive Engineer – Development, Drivetrain/Engine Bay Packaging
Race Mechanic, preferably with Lorry driving Licence
Technician, testing equipment and electronics
Purchasing/Logistics/Quality Control Specialist
I actually have some distant memories of being at Monza as a little boy with my dad and seeing Alpinas race. Coming down to the Parabolica, they looked like spaceships to me. If I remember correctly, it was the CSL's vs Capri's and lots of Alfa GTAm...and the smell of castor oil... great flashback.