How many lessons can be learned from the very scary crash video?
Spa, Belgium October 2005. The info from the video is that someone dumped coolant at the exit of the infamous Eau Rouge complex. It's the cool down lap....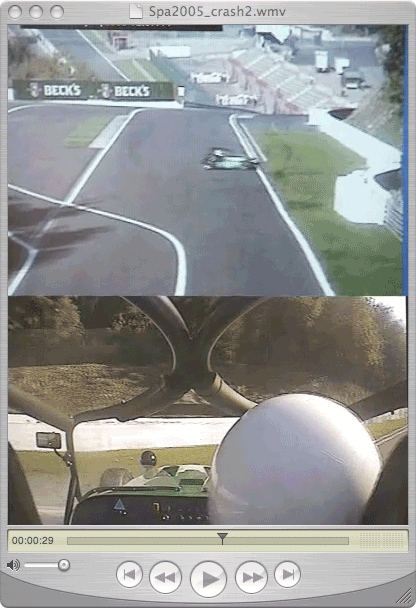 download
* Cool down does not mean "brain off", the guy in the green Caterham goes hard on the power with his outside wheel on the painted curb when you can see the dumped coolant fairly clearly. Spilled coolant is vicious.
* Cool down means you need to dial it back, not slow to a crawl but neither use the lap as your last chance to pound the car like the
numbnutz
unfortunate guy in the silver typeR (or is it a Civic?) cresting Eau Rouge at the limit.
* If you crash...stay in your car! The guy in the Caterham could easily have gotten killed after surviving the crash, the silver sedan smashes into him as he is getting out of his wreck.
* Not having corner workers for track days is just insane, at the very minimum there should be light signals. At our most recent Watkins Glen week end I got to see in action the flashing yellow traffic light type signals for the first time. Let me tell you, you DON'T miss those, no way. A truly great safety feature.
Keep it shiny!
UPDATE: an alert but anonymous reader points out that in fact it was an open track day so the "cool down" really applies to the Caterham alone. However I think the lessons still apply.