Our track-tard UK friends over at JustGoFaster.com have just released their latest masterpiece to wide critical acclaim and bimmerforum.com shock.
"A Distinct Lack of Talent" opens with a spectacular JustGoHome moment and just spirals from there. It's great fun, Axis Approved!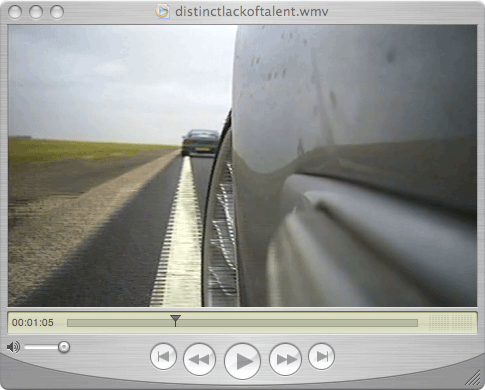 download
To get serious for a moment, two issues come up with regards to the recent BMW school we attended.
Rather than the traditional hand signals for passing, using turn signals was tried, most hated it. I didn't mind at all mostly because, if done right, one could indicate willingness to be passed (for example) before turns are over without taking a hand off the wheel and almost crashing (don't laugh, I have seen this a number of times!).
I wonder if a lot of the confusion and discomfort was because people were asked to signal
the side they wanted to be passed on
rather than the
side of the track they would stay on
during the pass. The natural instinct, I suppose it to signal left, stay left. I noticed that is what they must do over in the UK.
The second issue is spins... spins are good, ideally everyone would experience spins, in fact there SHOULD be spin out exercises at all driver's schools. Most people have never spun and are both terrified to do so and clueless as to what to do if it happens. Once you know what a spin feels like you are much more likely to recognize the impending problem early enough to do something about it.
Sadly most of the tracks we have, especially here in the North East, are super fast and with very little run off. Look at the aerodrome track on the video...huge space and moderate speed: a big autocross. A very good place to get it all wrong and to learn how to keep it shiny!