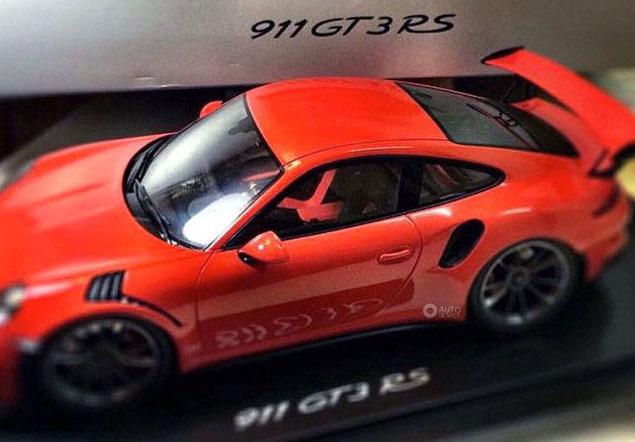 Remember when that die cast model of a yet to be announced Porsche 991 GT3 RS appeared on the internet? Turns out it was quite accurate.
Later
we learned the new über-GT3 would have a 4 liter engine and 500ish horsepower with a Magnesium roof and composite front wings.
Now, what purports to be the spec sheet for the new car was "leaked" on the internet.
Here are the main details:
4.0l, 500hp, 460 Nm.
PDK only.
Torque vectoring and "sport tuned" rear wheel steering.
9.5 x 20" and 12/5 x 21" wheels
Wider than GT3 body.
CF reinforced plastic hood and fenders, Magnesium alloy roof.
and amusing for what is, in the end, a street car:
"PIT SPEED" in the centre console switch panel for local speed restriction at the push of a button, e.g. in the pit lane of a race circuit
Sale date in Europe March 2015. Time to sell that kidney.