F1, a pyramid scheme? Too harsh?
Maybe a little but in the last few years, the main concern of F1 has been to raise higher and higher revenue for main investors rather than for the sport. To prop up what has become a gargantuan and bloated system, it's been a constant adding of new venues in unlikely places and teams of questionable pedigree.
The Russian GP, it can be argued, was the epitome of where F1 now finds itself: a propaganda exercise for a dubious government on a dull, pointless track in a place, Sochi, that has as much to do with auto racing as it had to do with the Olympics, coincidentally another grand event less and less people seem to care about anymore.
As it turns out the Russian GP was the venue where you saw a team, Caterham, stop a car mid-race because they seemingly ran out of money and another, Marussia, only run one car because they really could not afford to run any cars but were in their home country so they had to do something.
Worse, Caterham lied about the reasons why they pulled
But as lousy at this looks, the best you could say it's that it was teams doing what they can to survive in a system that treats smaller teams as the filler they in fact are. F1 always had crap teams but those small teams once had a chance. Mclaren, Williams, Brabham, they all broke through because of their ingenuity and innovations.
That is unlikely to happen anymore, rules are more confining and the whole sport is designed to please the big auto manufacturers who now are essential for the survival of the sport. Mercedes, by some accounts, spent something like a half a billion dollars to get to where they are now, dominating the sport. After a couple of unspectacular years, they had made noises like they might lose interest, as Honda and Toyota before. Next thing you know, Lewis Hamilton moves from Mclaren with the intervention of Bernie Ecclestone and Mercedes gets "secret tests". Now, the Silver Arrows are dominating the sport, coincidence, I'm sure. The same will happen with Ferrari soon. and so on.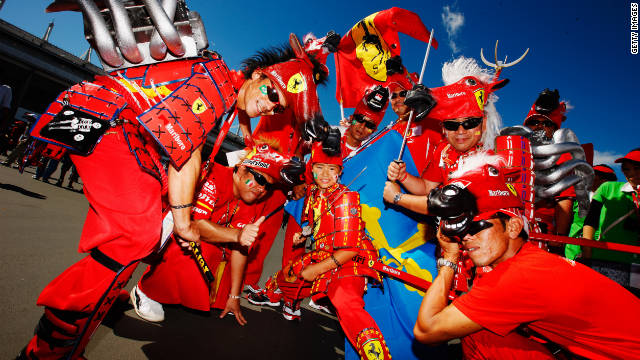 Of course, as it stands, F1 has to act this way. The sport needs big manufacturers to spend so that investor revenue expectations can be met. Meanwhile it squeezes race promoters in ways that make it a huge financial burden for fans to go see races live. When fans go, they are treated to a less than spectacular show. Fans wanted to see Hamilton, Alonso and Vettel fight it out, not a battle of two Mercedes drivers with cars anyone on the grid could drive to a podium finish.
Cars may be amazing technical achievements, almost as fast as the V8 but using 30% less fuel, but I guarantee nobody cares about that. I keep going back to
that interview Alonso gave before Canada
this year saying how these cars are boring, that you simply cannot push for more than two laps before you have to start saving fuel or tires or charge a battery. Granted, we all know Fernando, like any racing driver, would not be complaining nearly as much if the Ferrari F14T was a rocket but, is it right to have F1 be about conservation?
Ok, ok, I know, racing was always about managing resources, fuel, tires, brakes. but you felt that choice was in the driver's hands and that a heroic push was always possible. That's simply not so now.
I have followed F1 since I was a small child, longer than I care to admit at this point. I could be described as F1's biggest fan, it would not be a huge exaggeration. Yet, I'm losing interest. If F1 is losing the likes of me, it's in much bigger trouble than it admits.
/rant, your turn.