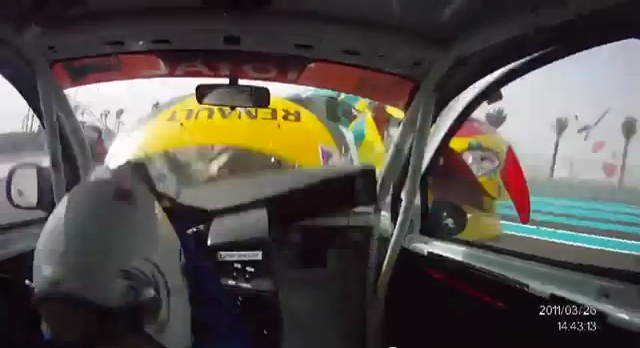 We posted this scary clip found by our friend
Sergini
, on the
Axis Facebook page
where it stirred up quite a bit of thoughts and observations. Let's see how it does here.
I would start with a well done to the driver (Youssef Bassil?), for staying cool enough after such a nasty hit to get out the passenger side door after finding the left one jammed. It's a good idea to practice getting out of the car in a hurry, an to have a plan B.
That the driver's side door jammed is a pretty horrid, perhaps the cage failed, who knows. Personally, I don't like to see bolts anywhere on a race car cage.
Another issue brought up was the use, or lack of, a left side retaining net as is common in the US. In this case, it was a good thing it was not used.
HANS very likely saved a life here.
The car is likely a Renault Clio 197 and from the dynamic of the crash I would say it does not have ABS, should ABS be required in some of these lower series?
Discuss