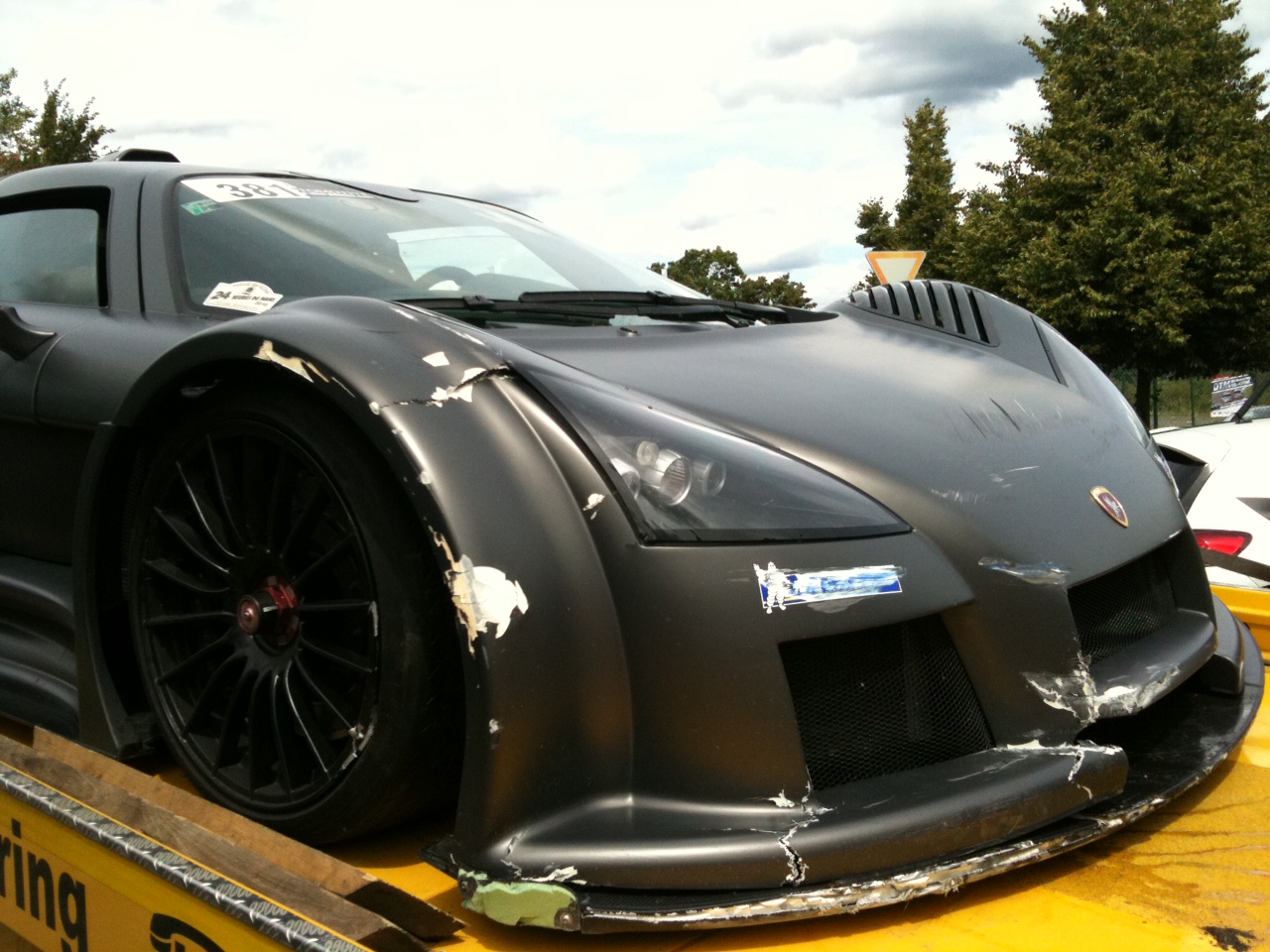 Adrian "Machete" Sutil continues his legendary string of epic fails this year. After his tuned Panamera, his throat slashing broken bottle bar fight with a top Renault exec, now comes a crash at a Nurburgring track day!.
In the age of twitter there is no escape for Machete, Chris Harris was there and tweeted a pic of
Lewis' BFF
right after the crash. Even better, our ol friend Dale who runs the best 'ring site out there, Bridgetogantry.com, was right behind and sent the picture above. I would make sure to
tune in to BTG later for all the juicy details that are sure to follow
. Juicy details like: ...it happened on the first corner! Machete annus horribilis, I guess.
.