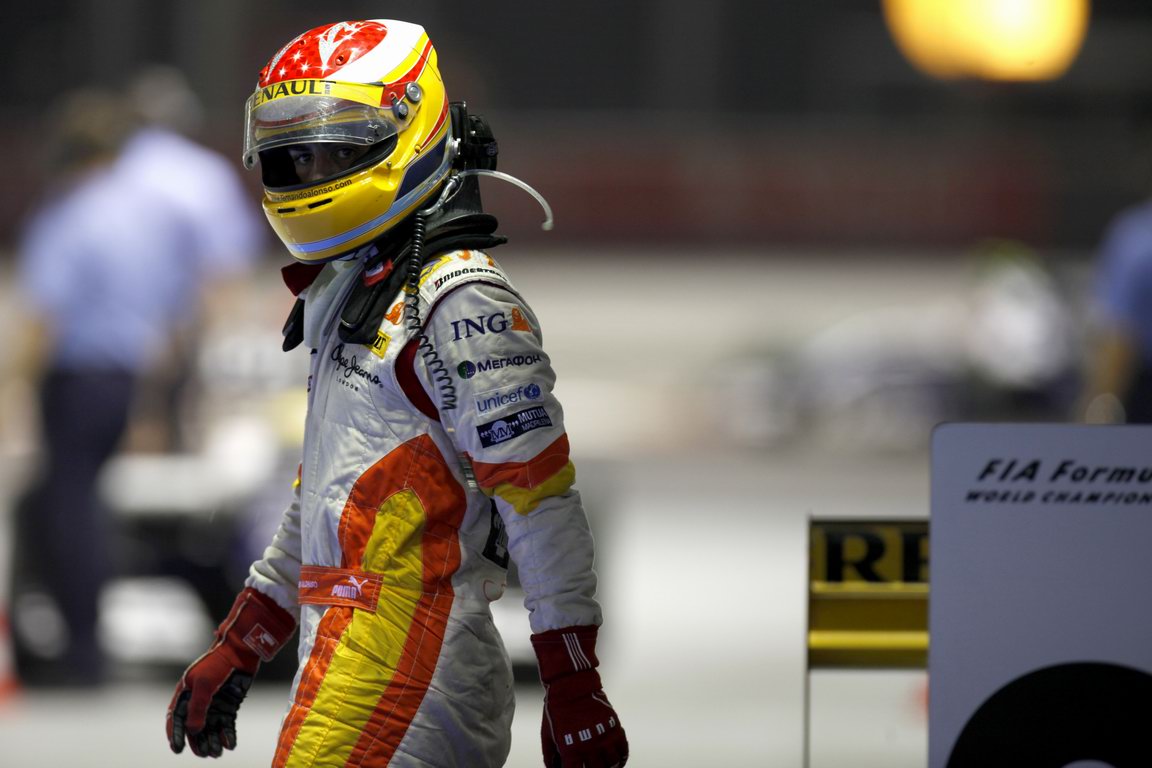 I could not agree more with this piece by
Giorgio Terruzzi
assessing the impact of Alonso's arrival at Maranello, I'll just translate it:
In a few hours, before the start of the Japanese week end, Ferrari will announce Alonso's signing. This is great news, even if it is hardly a surprise.

Great news why? Because Alonso has personality and character ( something not shared by Raikkonen and Massa, though for different reasons and in different measures), because he has a strong work ethic and he provides a gratifying level of results for those he works with.

In other words, it is up to him to pick up the unclaimed inheritance of Michael Schumacher. That is he need to re-establish that connection with a team that needs more certain, concrete and consistent feedback from the a driver who is a leader. For the immediate and the long term future.

This will not mean that problems (at Ferrari) will disappear. On the contrary. Alonso comes from three very complicated seasons. The one with Mclaren in the year of the "Spy Story" and Hamilton; the two with Renault a team on a downward phase. He has the desire to return to the top but he still has to demonstrate he knows how to manage difficult situations like the one he will find himself in in a few months.

Today's Ferrari is not the Ferrari of Schumacher. The technical staff is in a difficult turnover phase, available funds are not seemingly unlimited anymore. Alonso will be able to rely on a partner who is well prepared, transparent and rigorous in Domenicali (and he won't have Todt, thankfully for those who really love Ferrari) but he will also face a long rebuilding phase that will severely test the strength of his shoulders. We'll see.

Certainly Alonso opens a new chapter, an important gamble for the whole staff around him and there is good reason to be optimistic for the future. That's a change from the current situation. It is on his work ethic on and off the track that one can measure Raikkonen's failure. A failure the has allowed Massa to play a role (with honor, in comparison) that was not entirely his.

Signs that this is on track comes from
word Alonso has presented Ferrari
with a shopping list of his favorite technical personnel from around the paddock. Very Schumacher-eque!