I'm not sure if it has to do with wind tunnel restrictions or it's because real world still gives better data in some cases but "secret" straight line high speed tests continue.
(see a previous article about straight line testing HERE)
Ferrari has booked the Vairano track (between Milano and Pavia) to test with Marc Gene on it's 2 km long straight, perhaps while most of the media was busy looking at pictures of Kimi Raikkonen snowboarding.
One of the rumors floating around is of a new concept for front end aero on the Ferrari f2008. While the car was presented with a nose similar in concept to last years and perhaps having some similarities to the late 07 Toyota, the rumors concern the use of what has been described as a "hole" in the nosecone. This mini tunnel would have the function of moving air from the lower to the upper portion of the nosecone cresting more pressure with less drag. Increased front end pressure is the name of the game and apparently essential for proper turn in with the spec Bridgestone tires. In the context of Mclaren and Toyota increasing wheelbase to move the weight forward but Ferrari going back to a shorter car this could be quite interesting. I wonder if a device inside the nosecone which would open and close the "hole" would be illegal?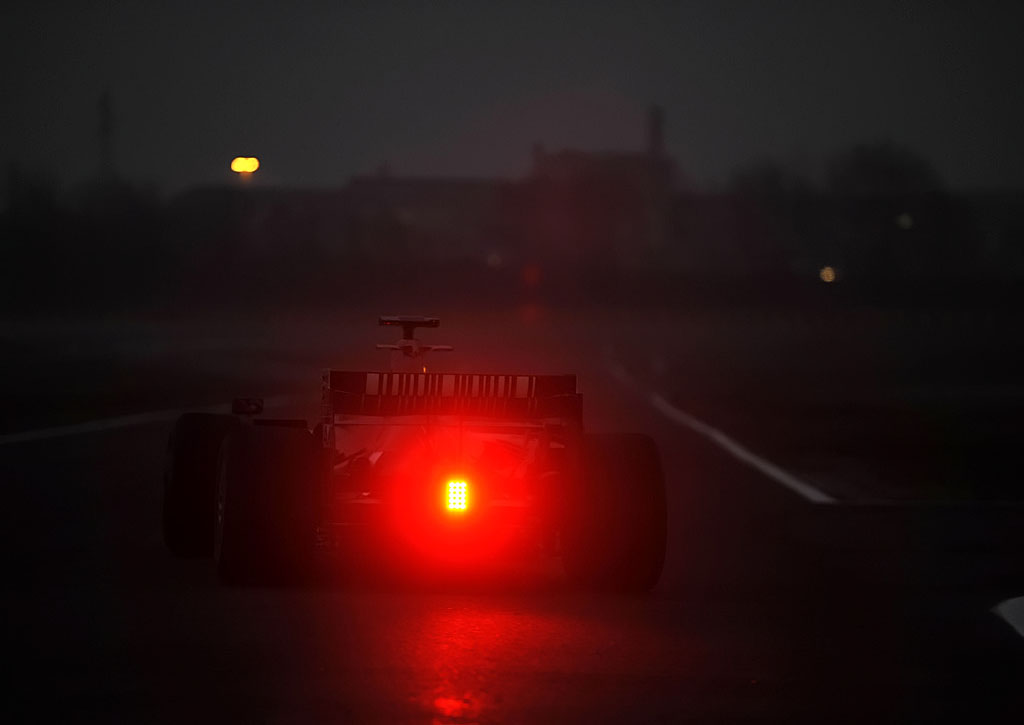 images © Ferrari

More about the Vairano Automotive Safety Centre track: It is a facility open 24 hours a day, 365 days a year. It features, long with a handling course and an off-road track, a high speed course with a 2 km (1.24 mile) straight that is perfectly level and smooth and homologated for F1 testing. The whole track is surrounded by berms and fencing designed to "guarantee privacy " . It is owned by the publisher of Italy's largest auto magazine and used for testing, safe driving courses, and corporate events.