A few months back we featured the fantastic shell ad with 60 years of Ferrari F1 cars lapping the world.
I just came across this bahind the scenes, "making of" piece. It's interesting to note that contrary to what was suggested by some at the time, the cars were not mostly computer generated. Sure, they cleaned up a lot of stuff in CG but the cars really were running in Times Square and on Park Avenue. We are still trying to figure out how Stee was not aware of a 1967 Ferrari 312 F1 running around his back yard!
The greatest commercial ever filmed....download a copy and watch it every morning with coffee!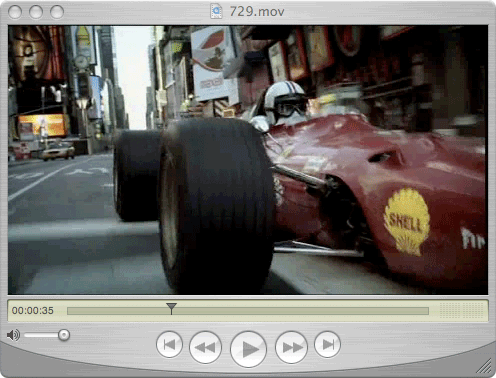 Download
more on the Ferrari 312 F1