A great clip put together by Renn.tv. A complete on board lap of the Nürburgring in ten different cars during this year's 24hr race. I love when the Z4MCoupé passes the Cayman on the outside and dissapears into the distance....I'm becoming a big fan of the Z4 factory racer, we need to see them here in the USA!
Having driven the track in wimpy rain, the shot from the blue M3 diving down into the foxhole (
Fuchsröhre
) is especially terrifying and watch for the Porsche hitting the right wall at
Adenauer Forst
. Actually it looks like the Porsche panzer is not too badly bent considering.
The other money shot for me it the driver of the older Audi 200 giving the car a pat on the dash...I've done that so many times!
A great video from an epic motoring event.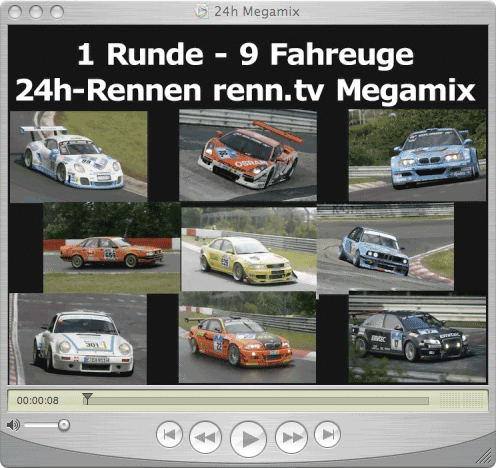 download