...but then I'd have to kill you!.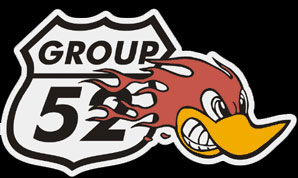 I think all us agree that our two days with Group52 were amongst the finest ever track days. Group 52 is a small group which organizes essentially unpublicized events held twice a year at Watkins Glen. Sold out way in advance, entry is as much by recommendation as application and is limited to 52 entries (there are 52 garage spaces at the Glen) give or take a few. It's open track, open passing and limited to very advanced level drivers.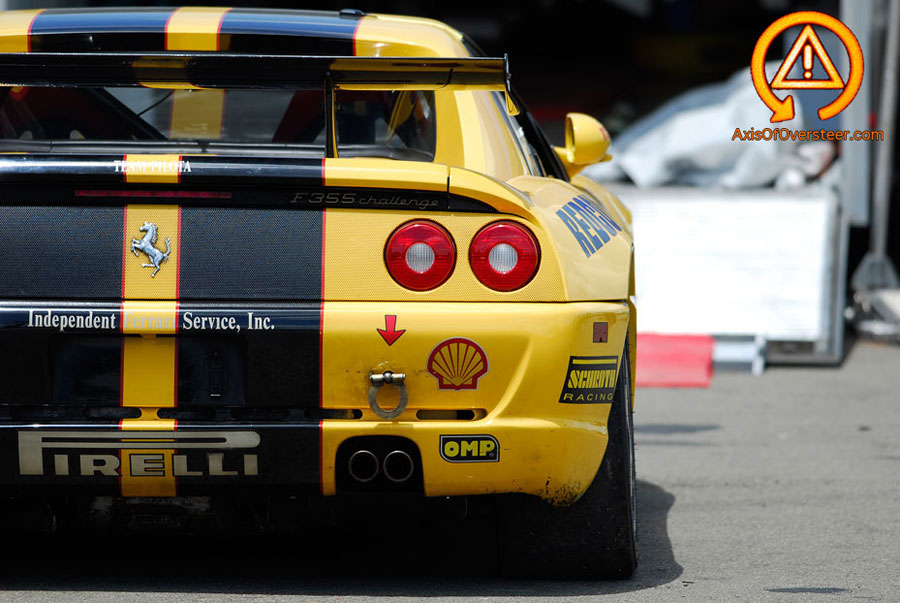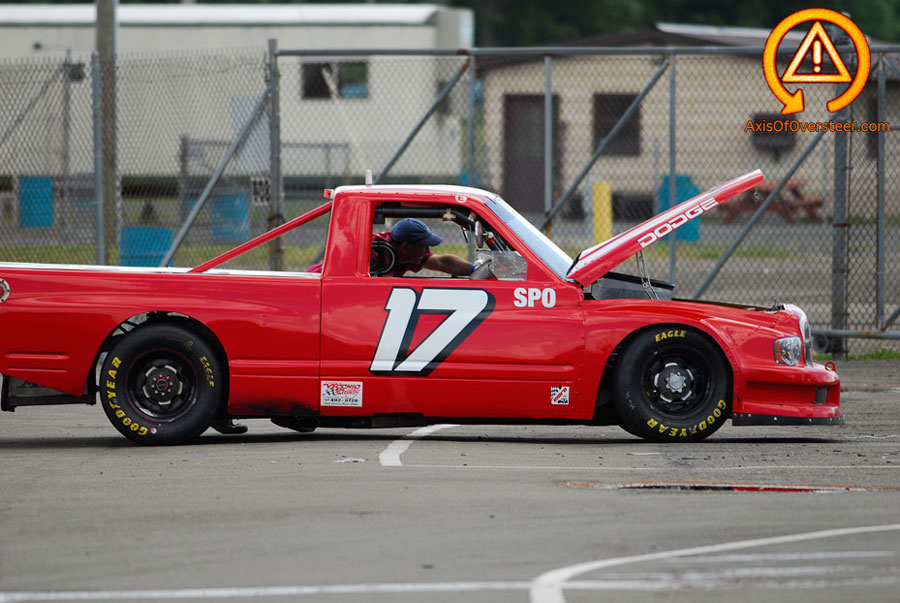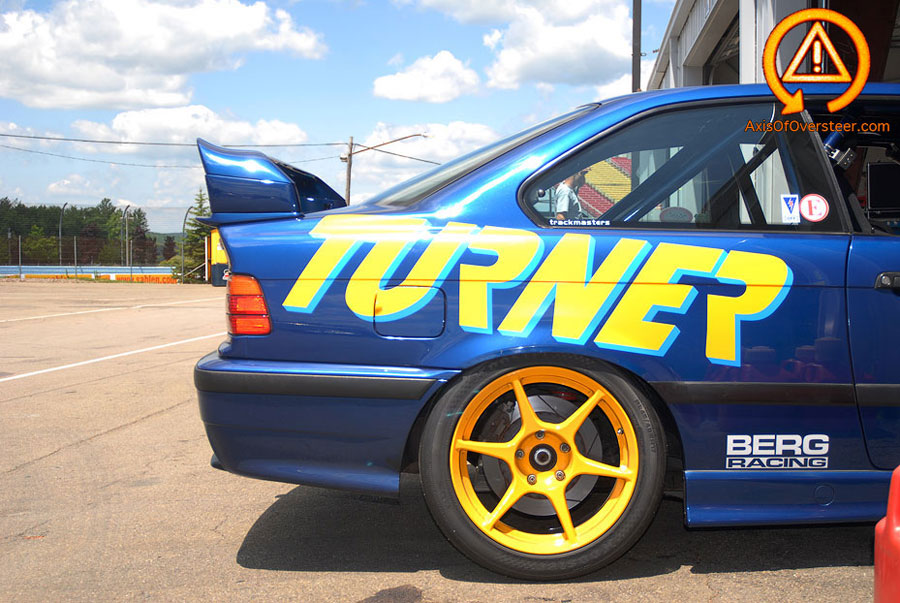 I love Watkins Glen at this time of year, the weather can be perfect and everything, green. Not so the day before the event when Stee CG and I made our way up to out favorite luxury accommodation, the
Relax-Inn in Montour Falls
in a tropical thunderstorm....and yes CG was driving on shaved RA-1 tires!....
No matter, the next day the sun was out and the temperature perfect.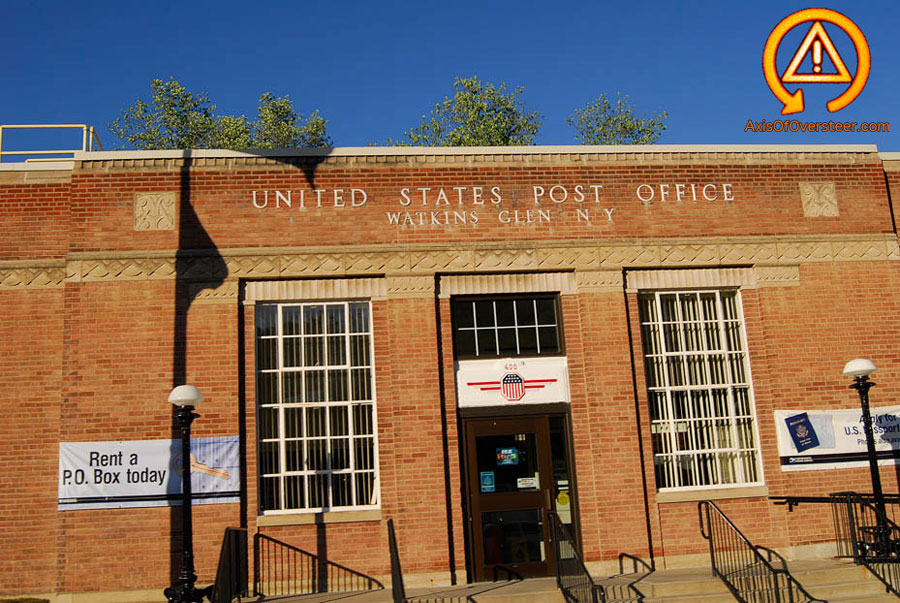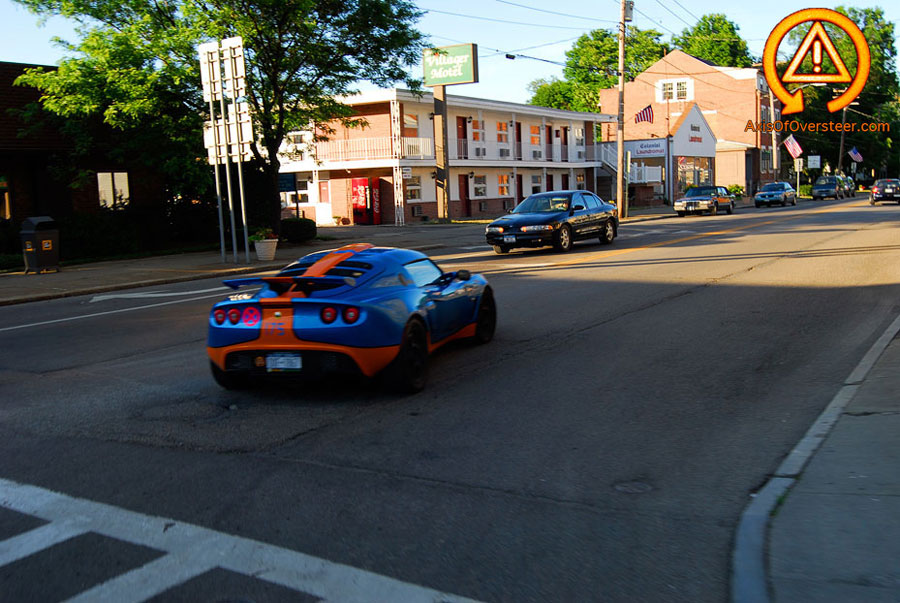 At the track we found all manner of machinery, most of it made our cars look like they stood still. Highlights a
Palmer Jaguar
and a bunch of 997 GT3Cup cars most there in the care of
Farnbacher-Loles.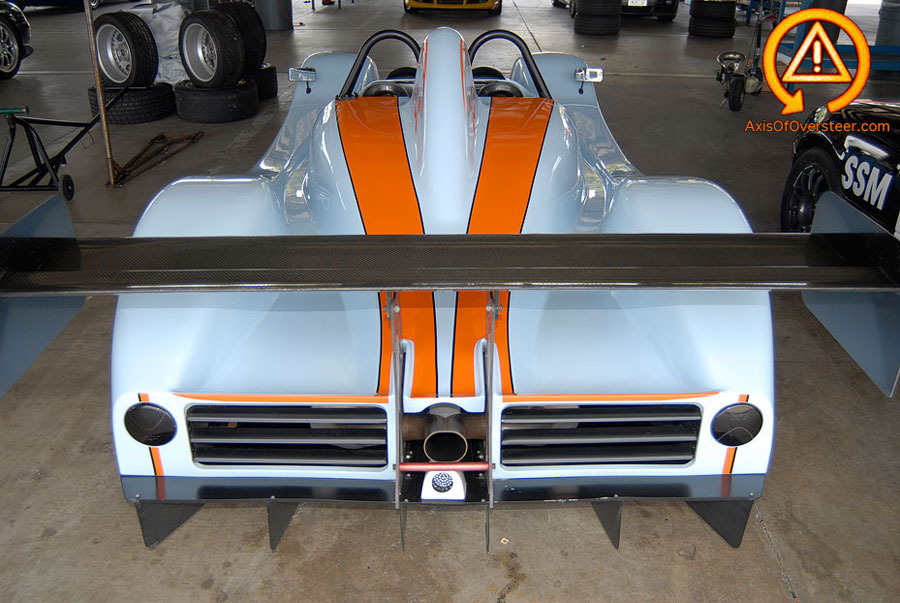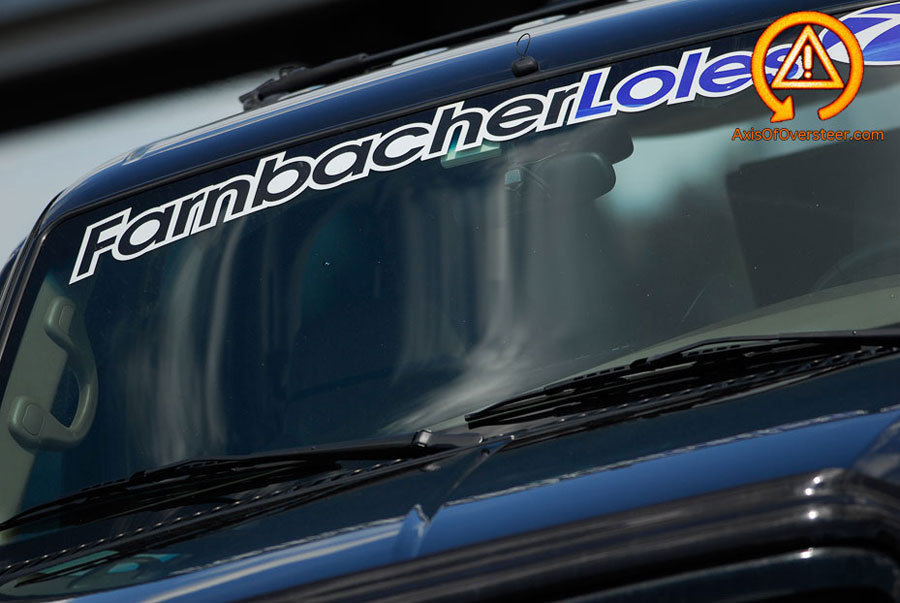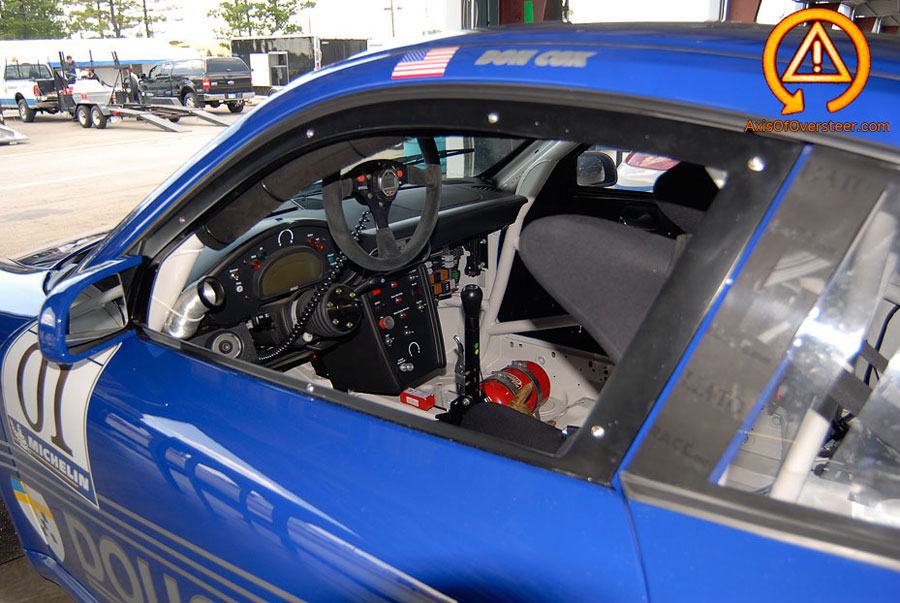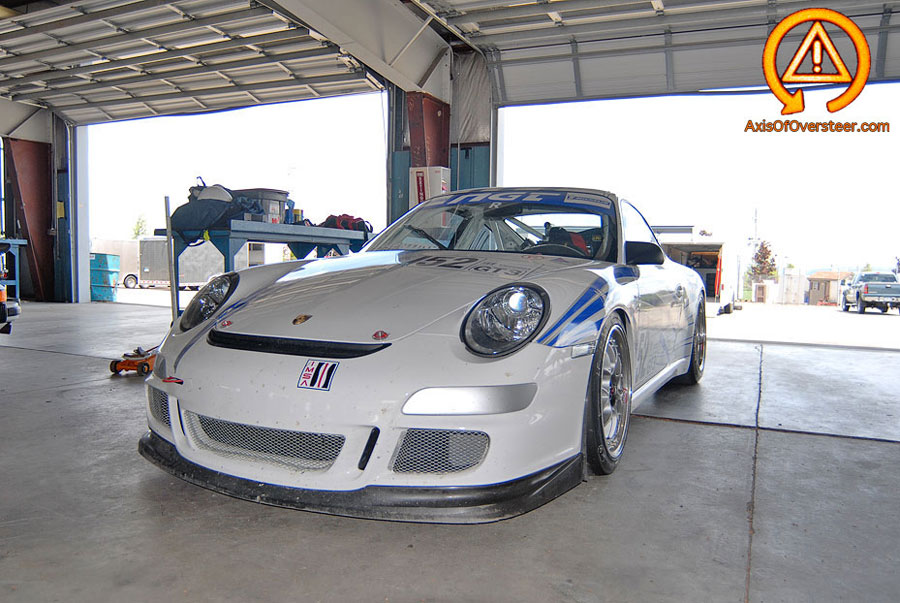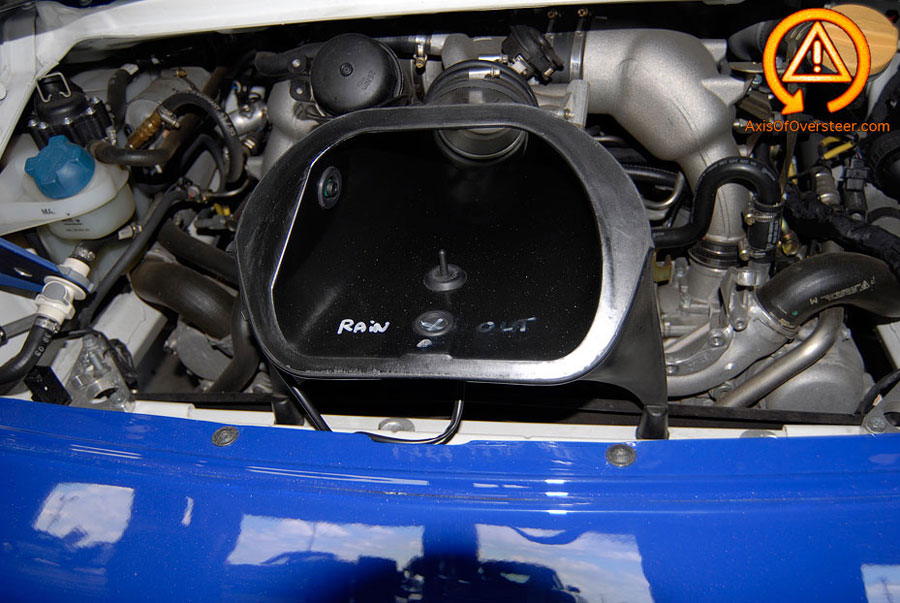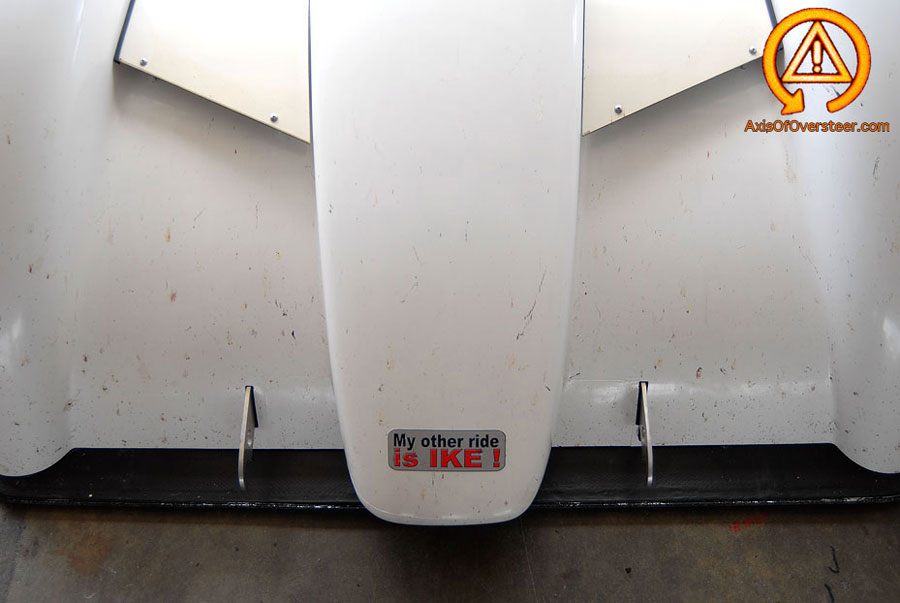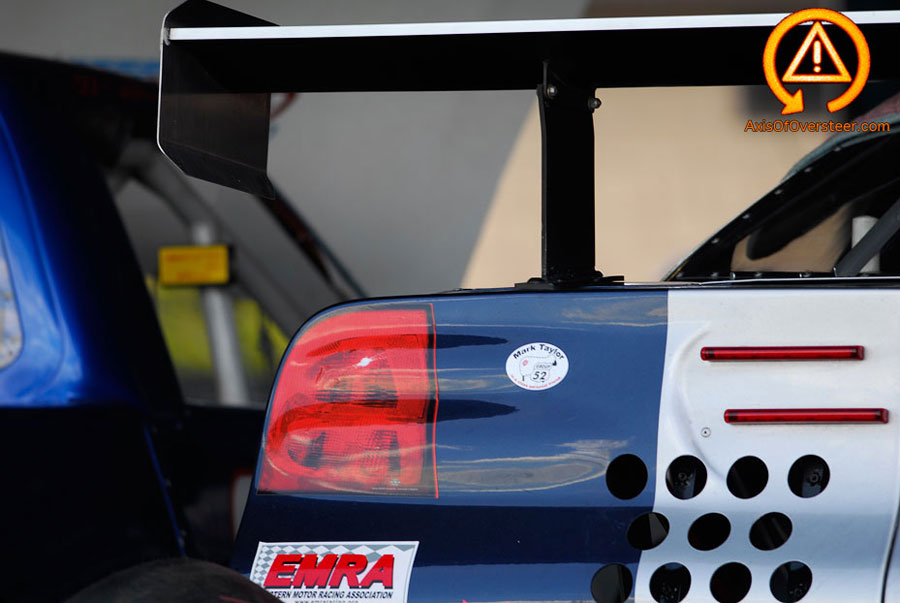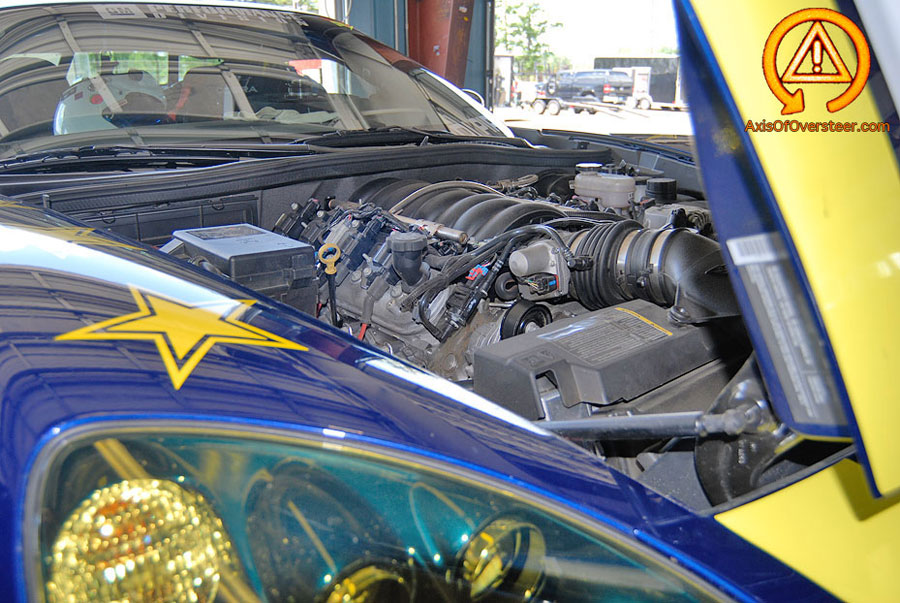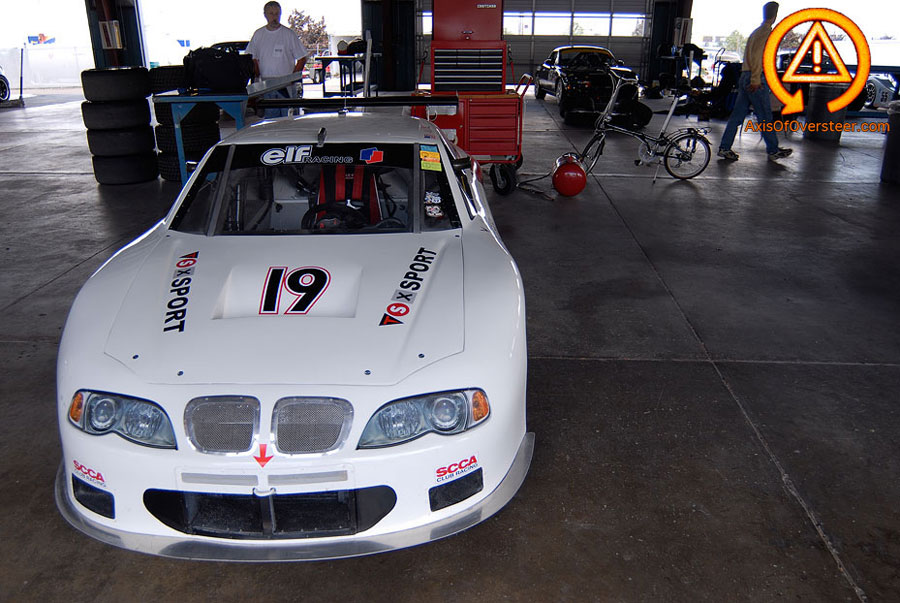 CG was running his and Adil's new Gulf (or is it Sunoco?) painted Exige S. It is a stunner of a car. I'm sure when the engine will get a little extra power and get sticky tires it will be uncatchable. I sure enjoyed taking pictures of it!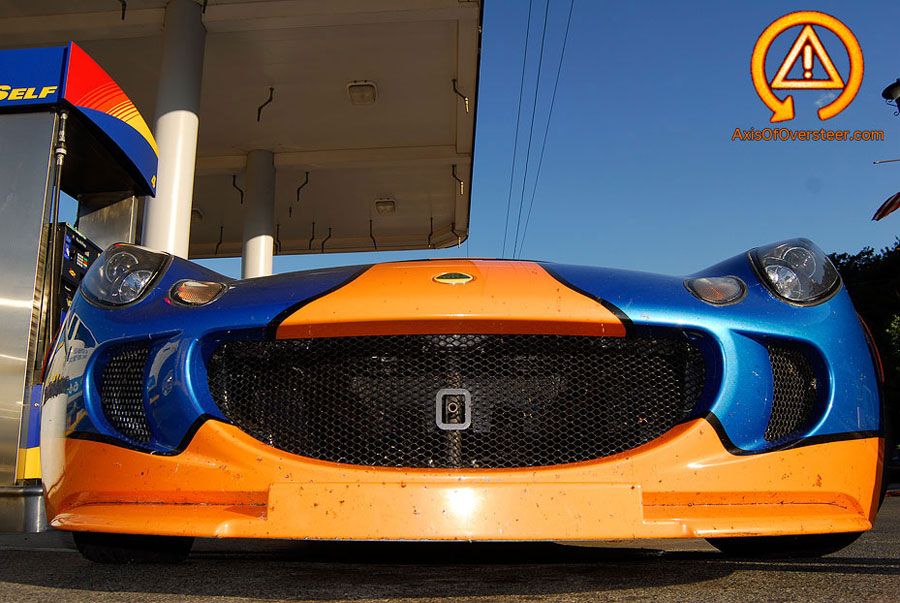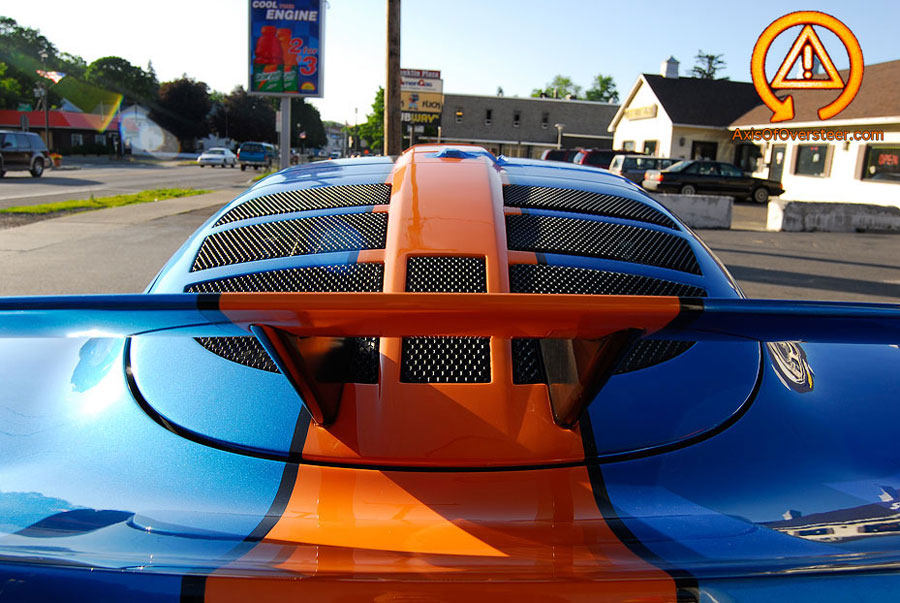 Amazingly both Stee and I destroyed our previous lap times at the Glen. I found it fairly easy to consistently run at a mid 2:14 sec pace. Running any faster required getting everything cooled and gettign into a "one lap" mindset. Both Stee and I got pretty good at it and in the end he got down to a 2:12.5 and I to a 2:12.3. Reasonable times for cars with full interior and air conditioning!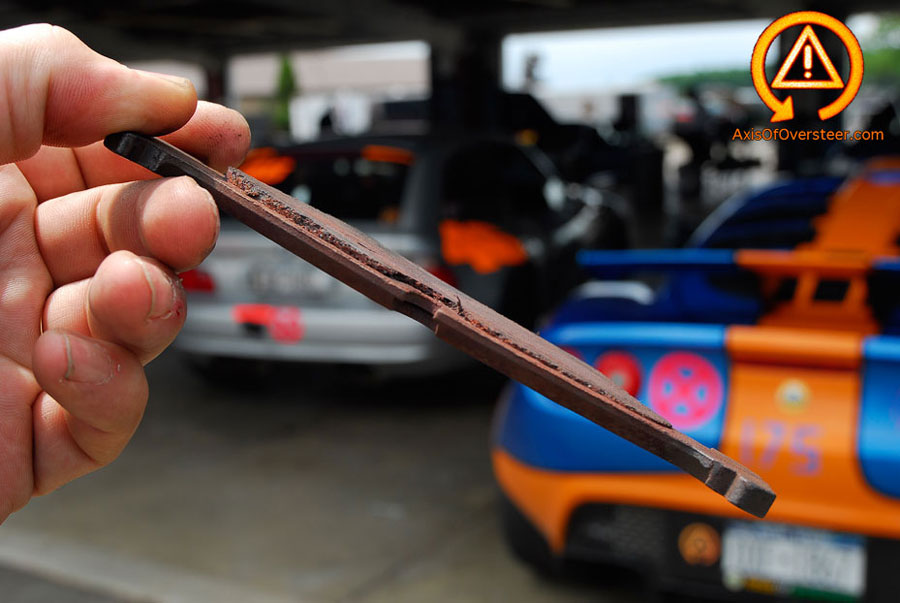 Going fast uses brakes and I discovered that Walter from OffCamberMotorsport (our #1 brake pad vendor) was right when he said that Performance Friction pads work ALL the way to the backing plate! check this out... and braking performance was still there.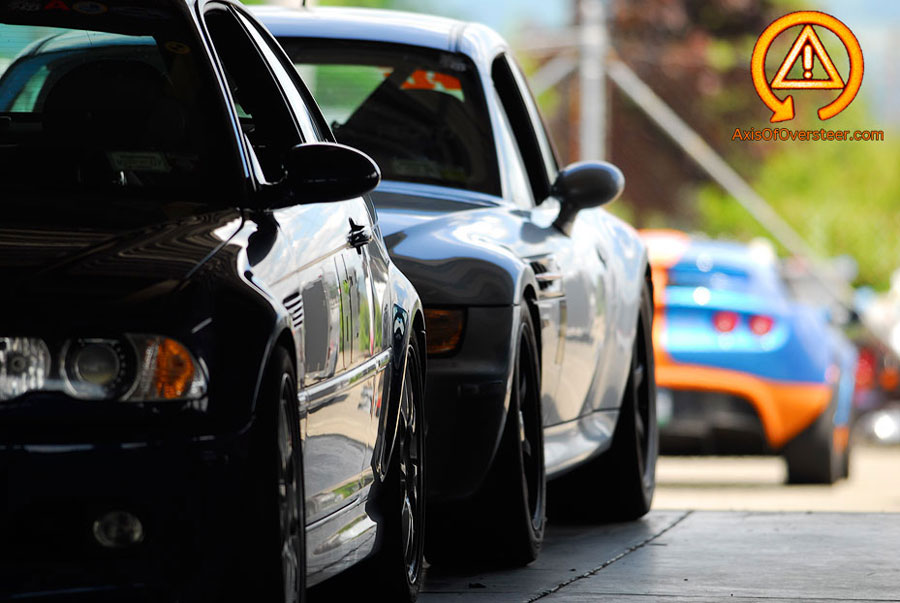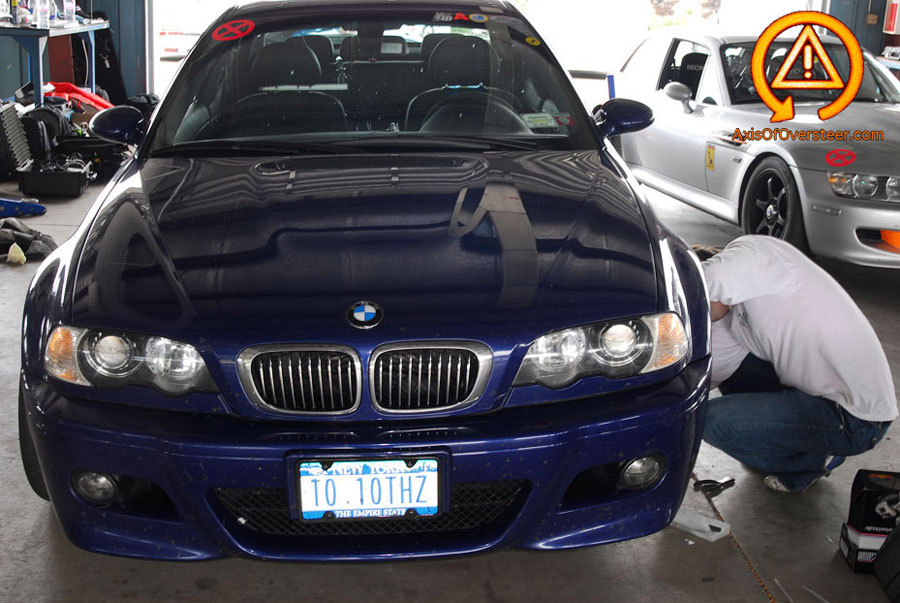 After the first day and after the obligatory stop at Walmart for some great deals on micro fiber cloths and 50lb bags of cow chow (I kid you not...look at the picture). we headed for another of the Glen's secret trasures, the Stone Cat cafe. It's a fantastic restaurant on the east side of Seneca Lake a few miles out of town. Excellent organic local food and BBQ, reasonably priced and quite the change from the average track food!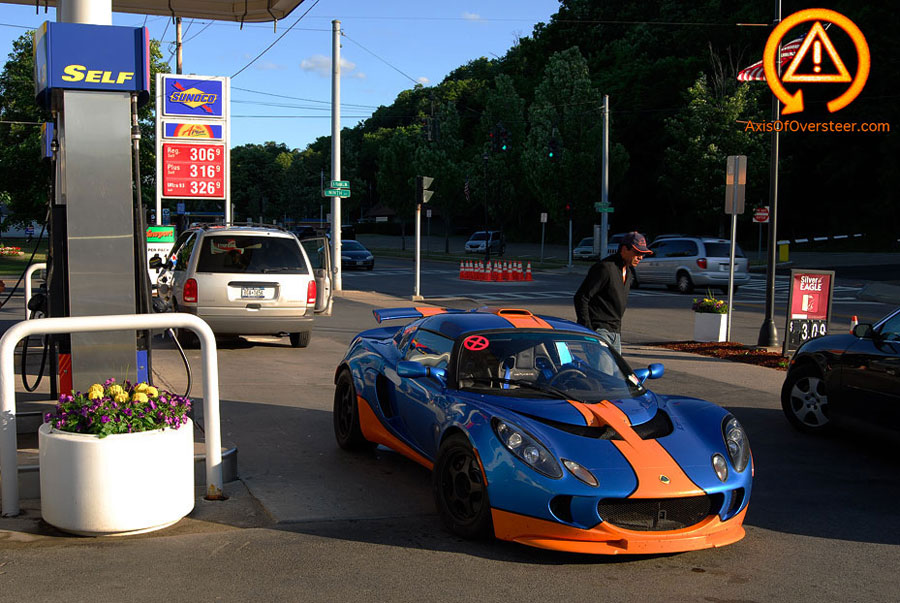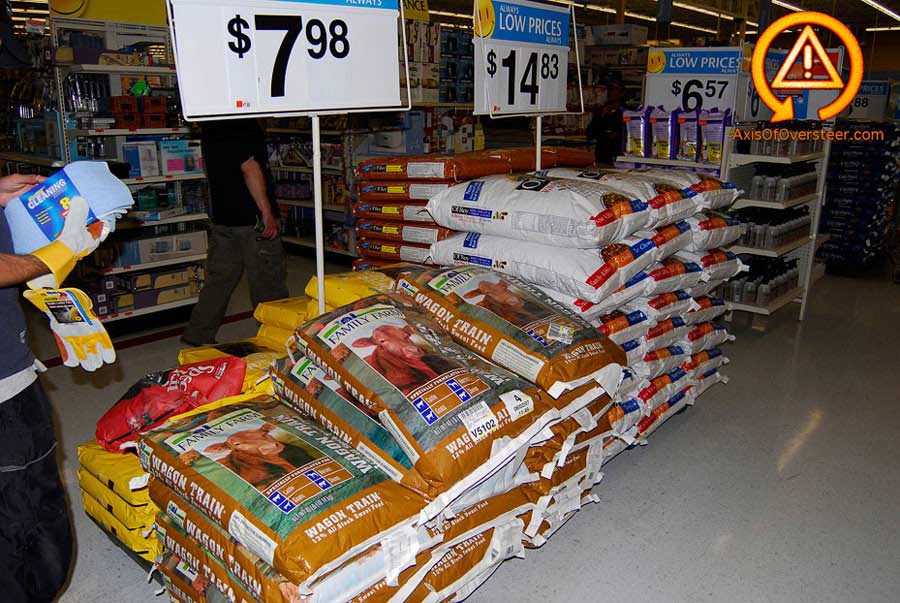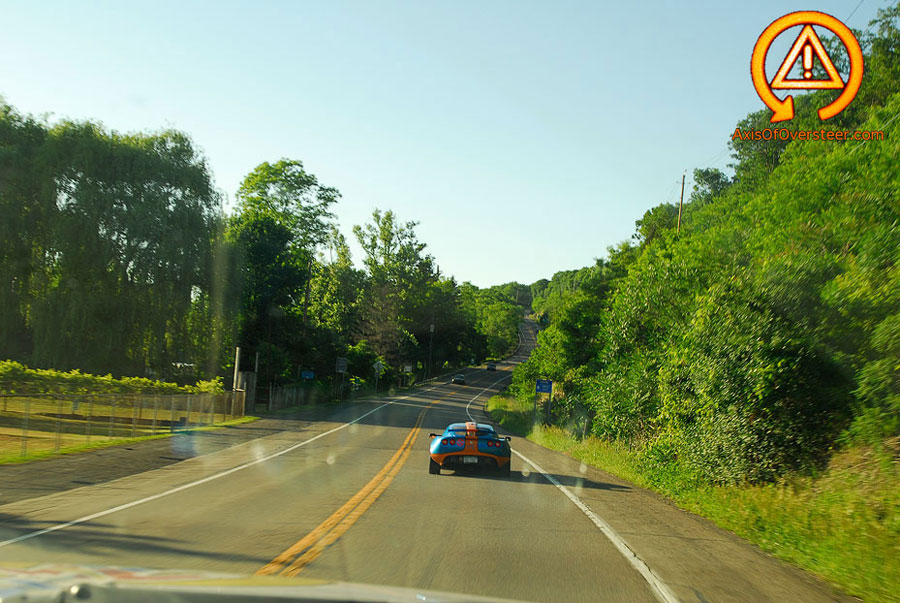 We all had just purchased ChaseCam PDR-100 setups hooked up to our Traqmates and the system performed very well, I will have a separate write up later next week. I can confirm that the Chase 3 suction cup mount is good to at least 138mph...that was my top speed when I got a tow drafting Stees M3 through the back straight. That's 4 mph faster than I can go on my own very cool!
Here is a video with Traqmate data overlay of that first day's 2:12 lap. The video quality is not the best as I have yet to figure out which video format TrackVision likes to ingest....in fact I cannot wait until they come out with the long awaited 2.0 version of their product.
It comes out at 2:12.6 because of where I put the timing marker in Trackvision. My Traqmate time was 2:12.5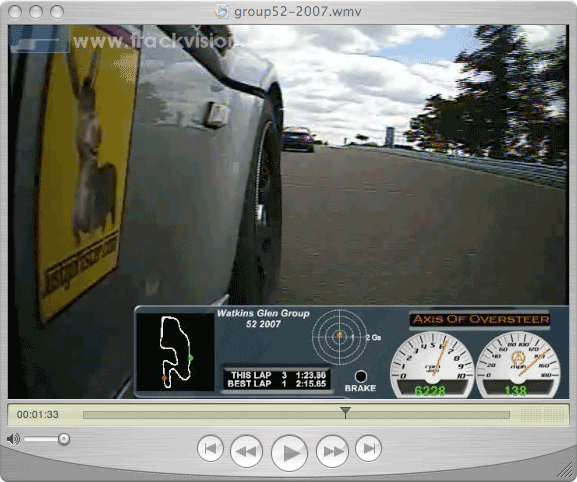 download
Here is the raw Traqmate data for the above lap
. You can download the free Traqview software
HERE
I will download the faster 2:12.3 lap later tonight and post it tomorrow...
enjoy!