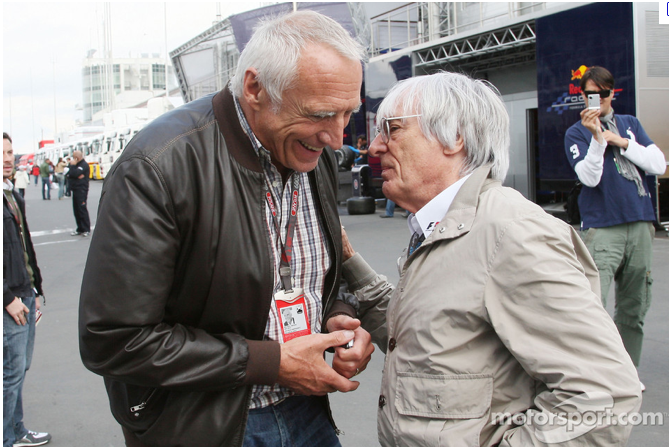 Ferrari and Red Bull have assured at least an economic advantage over act rivals Mclaren and Mercedes by signing the new Formula 1 Concorde agreement with Bernie Ecclestone well ahead of old Agreement 2012 expiration date.
The Concorde agreement, as you know, regulates sharing from Formula One commercial rights revenues and in the current agreement stipulated 47% to the teams. That 47% is divided according to points scored but by signing early (as early as November 2011 according to some reports) Ferrari and Red Bull almost certainly negotiated a hefty "loyalty bonus" for themselves leaving Mclaren and Mercedes fuming and with little leverage.
Formula One, it's 360 degree global thermonuclear
competition
warfare.
(Via Autosprint)
.