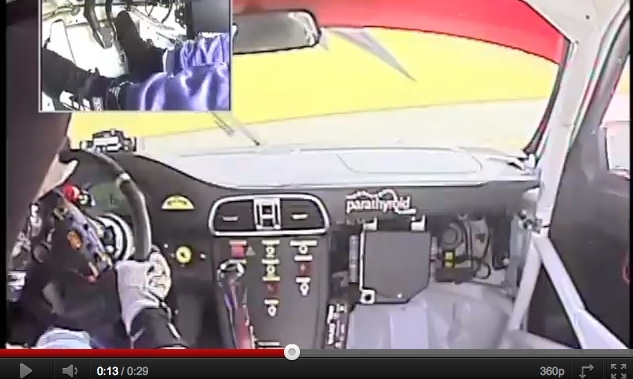 CG's
TRG
teammate Dr. Jim Norman had a butt clenching moment on the Daytona banks when a rear right tire let go at 180 miles per hour.
The resulting 1440 ended as well as one could hope, only a change of underwear was needed presumably. Nice one Dr.Jim!
Dr. Jim ended up in Pit lane facing the right direction...
just like CG did at Road America
...must be a TRG thing!
(thanks Spencer Pumpelly and CG)

Here is the view from that historic liveried 911 you see Jim passing right before the blowout. Yup, the one with the classic 911 lift off oversteer!