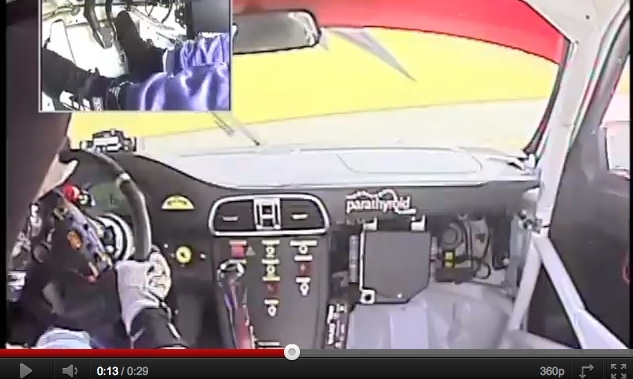 Anything can happen on the Nordschleife, check out the adventures of these Italian racers in a SEAT Leon Supercopa during a recent VLN practice session after the jump...


Clips below look all the same but I've broken up the start times: After you see what's described, just move on to the next clip.

Let's see...

First you have to dodge spinners...



... of course, you have to mind marshals and recovery trucks...



Then, this being the 'Ring, it starts to rain on the far side of the track from the pits...and you are, naturally, on slicks....



Then it starts to rain inside the car. Of course the sprinkle turns into a downpour just a mile further on and you lose all steering.



Then the window totally fogs up and you can't see a thing...



Lucky for you, your passenger has a stroke of genius!



.