First off thank you for all the submissions, there were some really great shots sent in but we did have to pick a winner. Well, we tried to pick a winner anyway.
It's interesting, all the finalists were pictures taken on the same corner but I suppose The Corkscrew IS the signature turn a Mazda Raceway Laguna Seca so, it's fitting.
So who won? OK, after the jump if you please some big pictures!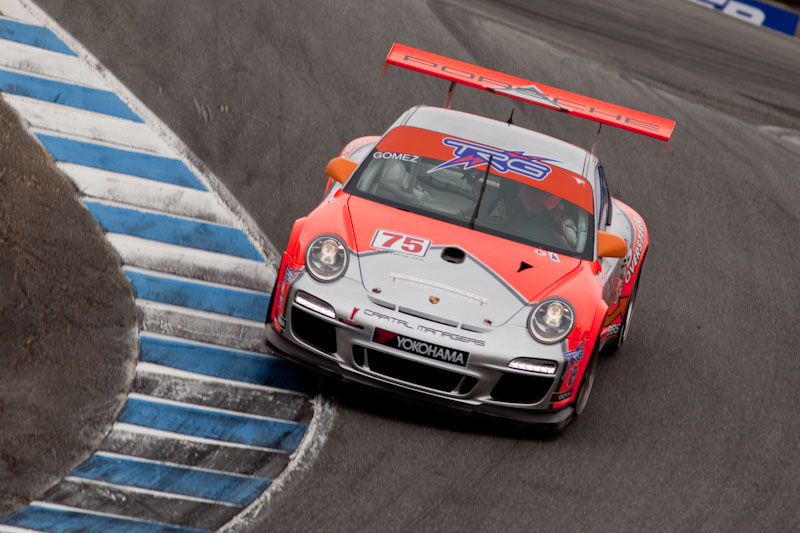 The picture that got the most votes among us was the above one by Danny Sullivan. We loved the wheel up moment, CG leaning into the turn inside the car, the perfect sharpness and the field flattened by the long lens. Fantastic. You can find more of Danny Work on his Flickr page.

At the same time we all loved the dynamic action and drama in Jim Hunter's shot below. CG had just made the pass and is oversteering down the hill. Very cool. You can see more of Jim's work at Flat-12.com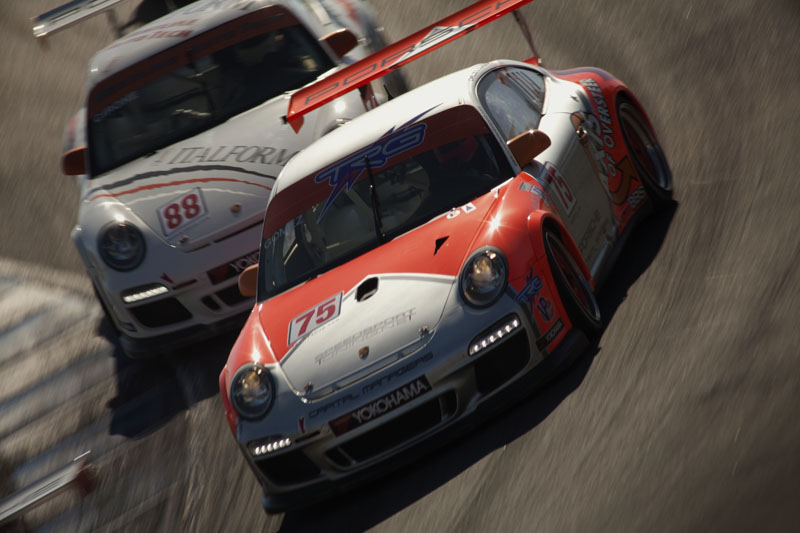 So both Danny and Jim will get and Axis t-shirt in the color of their choice and one large and one small Axis sticker. I'll have to see how to work out the TRG hat, there was only one up for grabs...I'll figure something out.

Now, honorable mention has to go to Kai Wilson for catching CG on his Paris Dakar moment in practice. CG was trying to play it all cool about it but I bet him on the phone someone caught him raking the gravel trap.... there you go! So Kai, please accept an Honorable sticker from the Axis!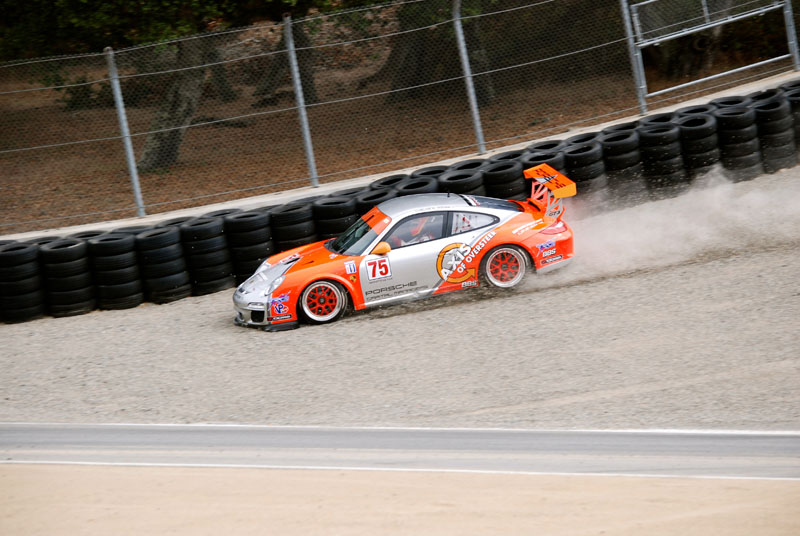 We will be running the same contest at Road Atlanta next week end during the Petit LeMans so, get your cameras ready!