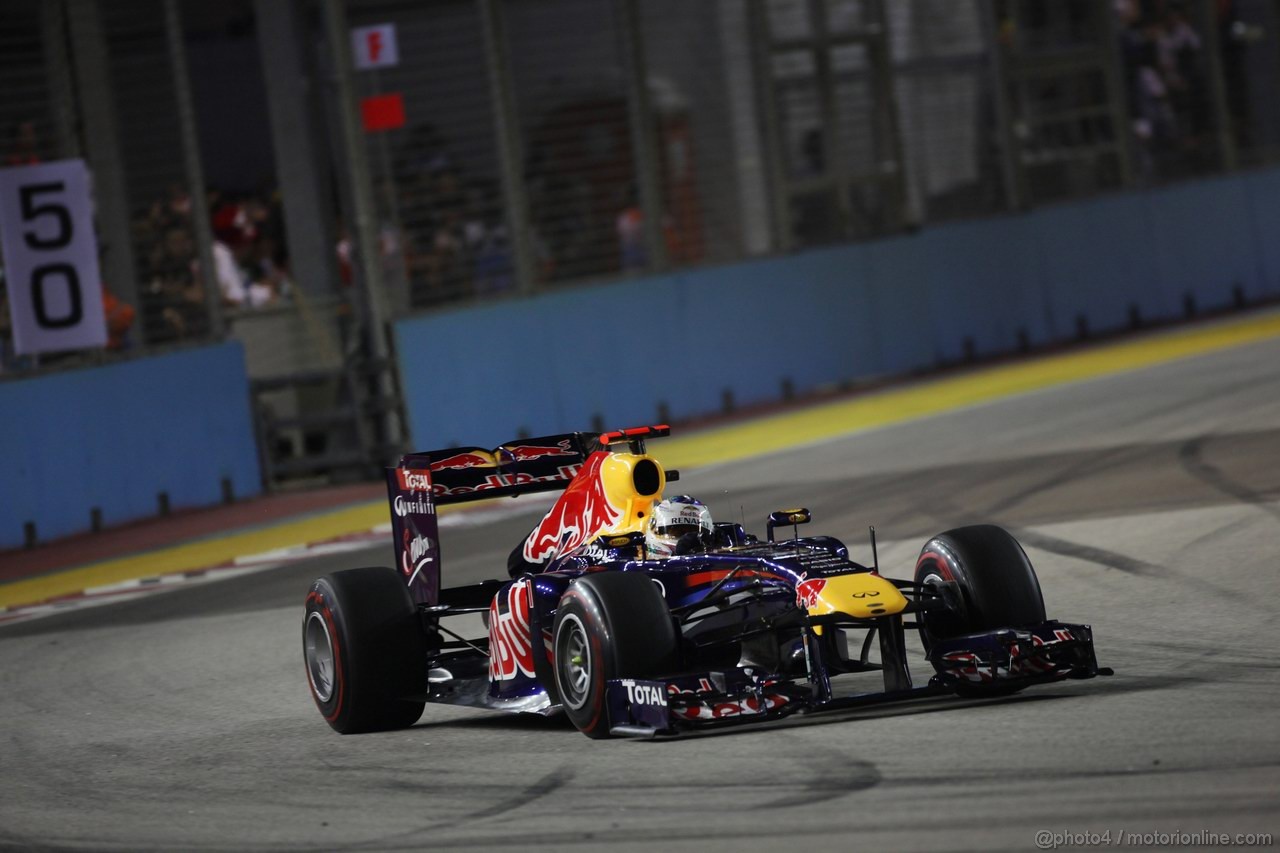 Sebastian Vettel controlled and dominated the week end once again. He is 9 for 14 this season, enough said.
Three points about the 2011 Singapore GP
Safety car:
Brilliant people work in Formula 1, nobody can figure out how to sort out the safety car rules properly? Lapped cars should go around. And Formula1 drivers can't figure out you should stick close to the safety car?
The restart in Singapore was a joke, with Vettel able to get over a five second lead by the time they crossed the release line! Race control seemed to be allergic to blue flags in Singapore.
Hamilton:
Should he have been given a penalty? Well, by the letter of the rules, he certainly did cause an avoidable accident, there is no question there. Had Massa not gotten a puncture he would not have gotten penalized I would rather he had not been penalized than have to hear all the bellyaching about it.
What about Schumacher, the Ham brigade might protest, Hamilton gets penalized only because he's Hamilton... In Schumacher's case he put himself out and Perez was able to continue.
What's amazing is that Hamilton would make such a rookie mistake, Massa had out braked him into that corner and was fully ahead, Hamilton just turned in too early. He certainly needs to sort his mental game. He should ask Fernando some advice on how to keep cool and get the best out of what he has under him at the moment.
The track:
Looks cool under the lights and I'm sure journalist love to go there but man, Formula 1, concrete barriers and those awful curb chicanes don't mix.
Highlights after the jump