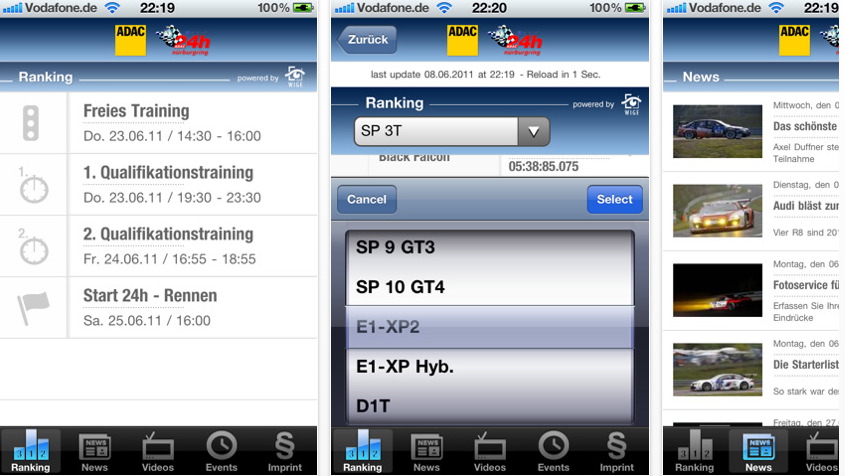 This week end you can watch F1 in Valencia and at the same time keep and eye on the most awesome 24 race in the world: the 24 H Rennen at the Nürburgring thanks to a
$0.99 iphone app.
. OK, fine, it's in German but you'll figure it out.
Make sure you follow the progress of one of the tracktards dear to Axis, Sergio Negroni, the famous "Sergini" featured
here many time before
.
Sergio has a ride on a sexy 997 Porsche GT3,
number 60 in the SP7 class
. And by sexy I mean the team is sponsored by an
online sex toy distributor
!
Well, pit girl uniforms should be interesting, probably better than
Montoya's Cottonelle
girls!
It you are planning on going to the ring to drive at some point, you might want to check
out this other iPhone app
by Tracktutor.com which has a turn by turn guide. I don't recommend actually consulting it while on the Nordschliefe though!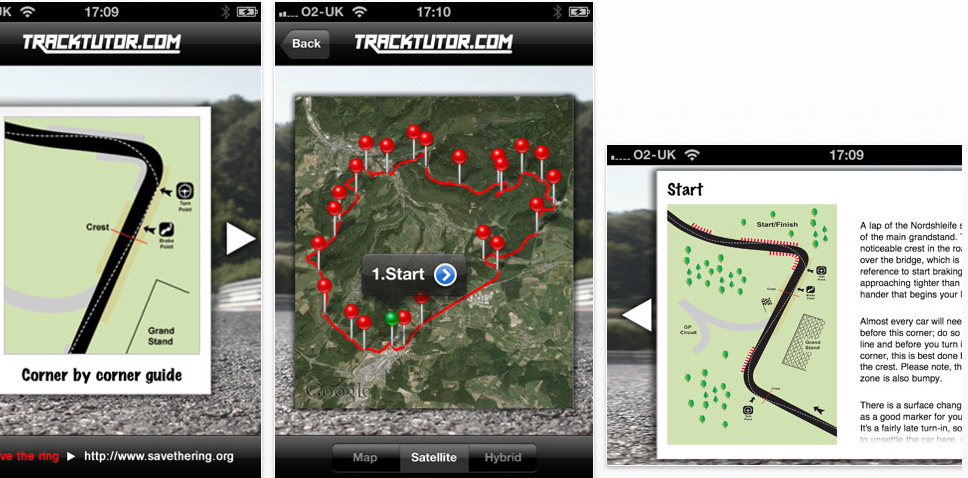 .