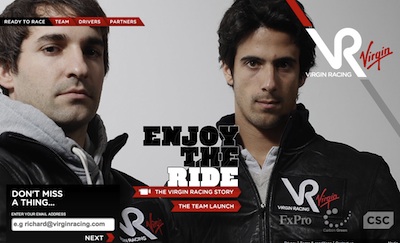 Richard Branson's Virgin Racing was to have launched their virtually designed car at a
virtual internet only launch
today in London but it seem there is virtually no trace of their car or their launch at this time.
Branson did show a virtual rendering of a Virgin designed
underwater "plane" recently
... Anyway, stay tuned, we'll be sure to have more news about Virgin virtually the moment it happens!
UPDATE: you are virtually one click away from the presentation video... click
HERE