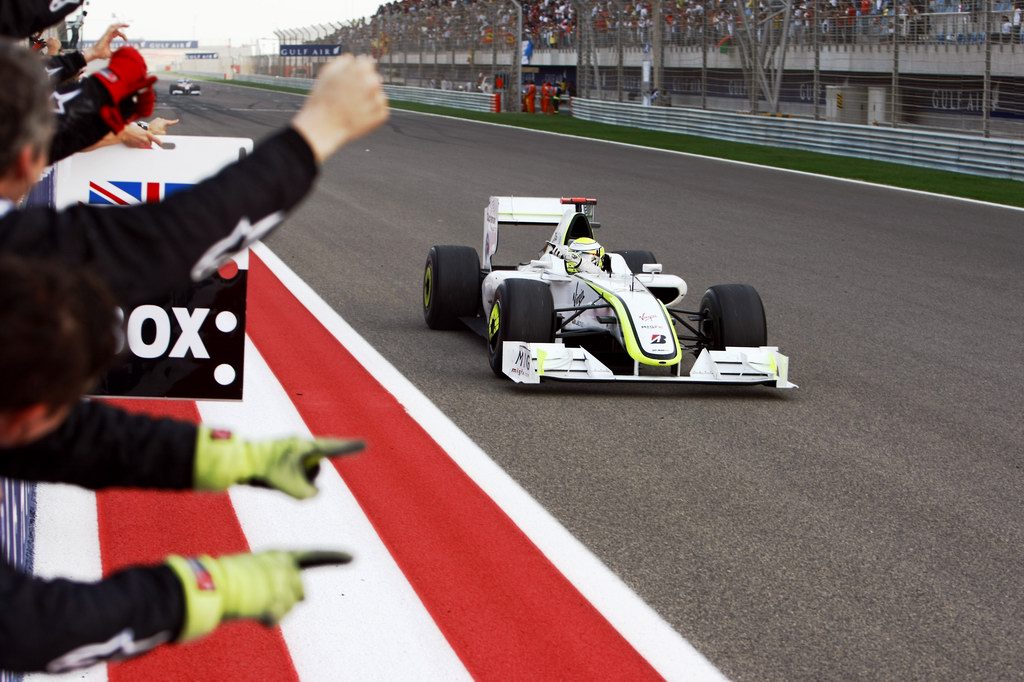 Sorry for the delay but having been at the track myself this past week end, I've had little time to follow the Bahrain GP. There was some fantastic racing in the first lap, one of the best I have seen for a long time.
Some nice fights during the race as well, Alonso was great as usual in a lesser car and handicapped by a failed drink bottle. In fact Alonso, one of the fittest drivers, fainted after the race, yet another brave performance from the double World Champion. Button was very good, great move out braking Hamilton and managing his race lead.
Raikkonen too showed his old form chasing down, with cold hard tires, Timo Glock on warm soft tires.
Now from the sublime to the ridiculous: towards the end of the clip you'll see Rubens Barrichello whining about Nelson Piquet. Piquet was fighting for position, a point and his career, dared not to roll over and play dead for Rubens who lucked out having the best car in the field and is still getting his butt kicked by Jenson. I guess when you are #2 material, it shows.
The gap between the cars is shrinking even more, we should see even better races once the circus moves back to Europe in two weeks.
Home