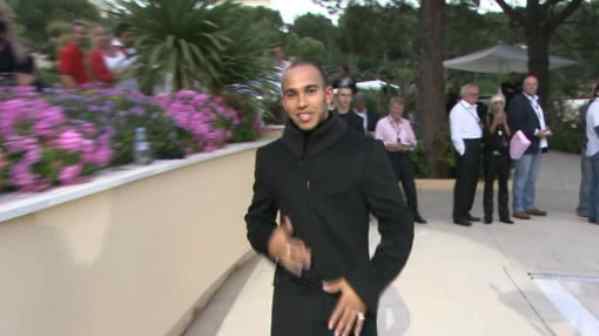 If you are a true Formula 1 fan it will.
The comparison between Ayrton Senna and Lewis Hamilton manages to be both laughable and offensive. Hamilton whispering "...sometimes I wonder whether he is with me trying to help me out..." just sounds so...so like
someone who played Apollo in a driving suit suspended from a rope
. I'm actually surprised his management team allowed such over the top fluffing for a driver who, while clearly talented, won the championship by default this past season.
The clip is from the FIA gala and while slickly edited and all, compared to last year's it looks forced and has some seriously lame music choices. We have nothing against girls in bikinis or even celebrities but to spend essentially all the time on the clip not spent worshiping Hamilton looks simply like overcompensation from splooging UK fanboys to us.
Compare it to what a true fan was able to
come up with on his own
. I say, if the Formula 1 wants to save some money, fire the producer!
You will find the clip after the
JUMP