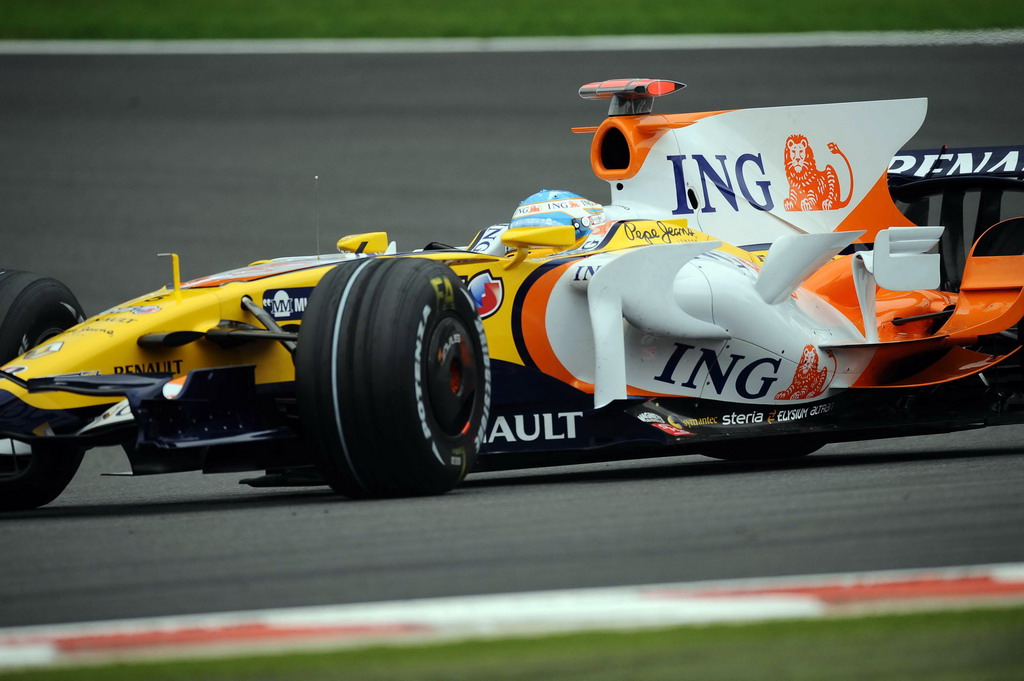 Two interesting tid bits from the morning: 
After announcing that the 2009 Renault drivers would be revealed this coming Wednesday just to have have Alonso say that in that case he would not be one of them, Flavio Briatore backed off and said Renault's announcement would come only at the end of the season.
Many teams are using a six paddle steering wheel pioneered by Mclaren. The levers are, in Mclaren's case, positioned so two controls can be easily actuated with one finger, in their case it is thought that one lever changes gears and the other engine mapping. Formula1 regulations state that each control must require a separate input from the driver and technically the Mclaren solution follows the letter of the regulations. In practice thought, engine mapping is changed along with the gears essentially providing a sort of "traction control"
It is not sure if other teams are now using the same strategy but certainly the number of levers on many teams steering wheels have multiplied.
In case you want an alternative to your local broadcast you'll find a live feed below.
If the feed is restricted, you might need to clear your cookies! (you will not need to clear them all if you don't want, a little trial and error will show you the relevant ones).
Your mileage, as they say, may vary. Leave a comment if you are able to make it work.
Click "read more" for feed...