I don't have any direct recollections of Jim Clark (my first GP memory is of Bandini's accident in Monaco) but I do remember reading everything about him in those fantastic "Année Automobile" books my father used to have.

In my grandfather's archive I found these pictures from two season earlier at the Italian GP of 1966. If you look through the contacts, you will see most of the 1960's racing titans. It was the first appearance of the Eagle-Westlake v12 and the Honda v12, driven by Ritchie Ginther. Look carefully enough and you will see a pit sign for the fictional "Manetta-Ferrari" from the film "Grand Prix"!

If I can ask for some help from our readers: I always though that the racer with the black helmet in the number 20 Lotus 43 was Clark but the official results of the 1966 Italian GP list car number 20 as driven by Giacomo "Geki" Russo, who
had rented an official Lotus car for the Italian Gran Prix (Can you imagine? The ultimate arrive and drive) .
However the same results list Russo in a Lotus 33 like the number 24 (Peter Arundell). Can anyone clear up the confusion? Russo must have looked very much like Clark, similar hair and build.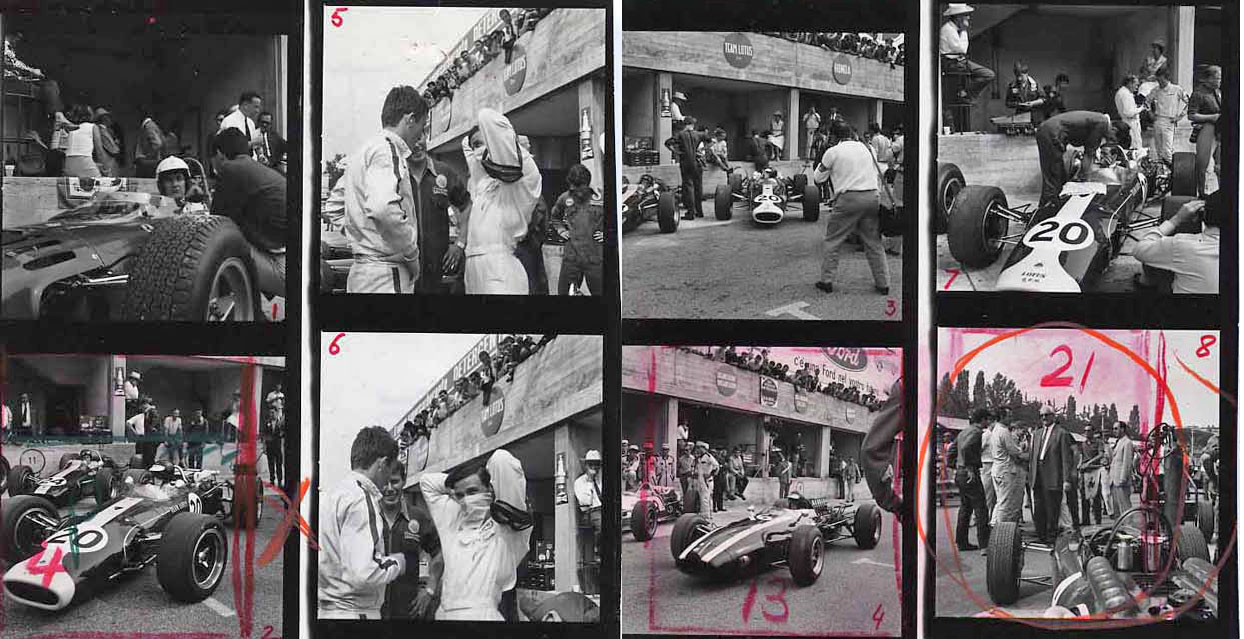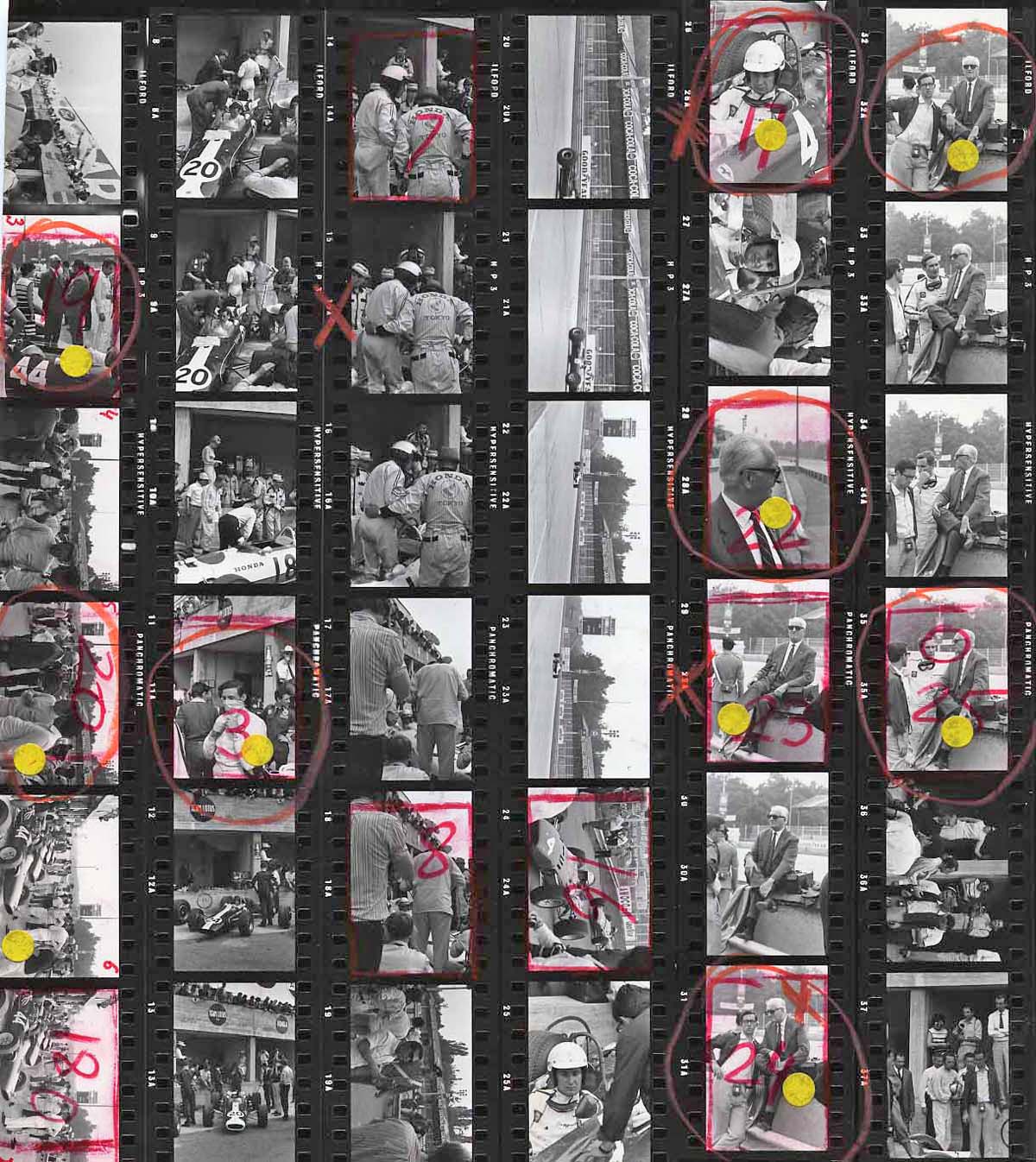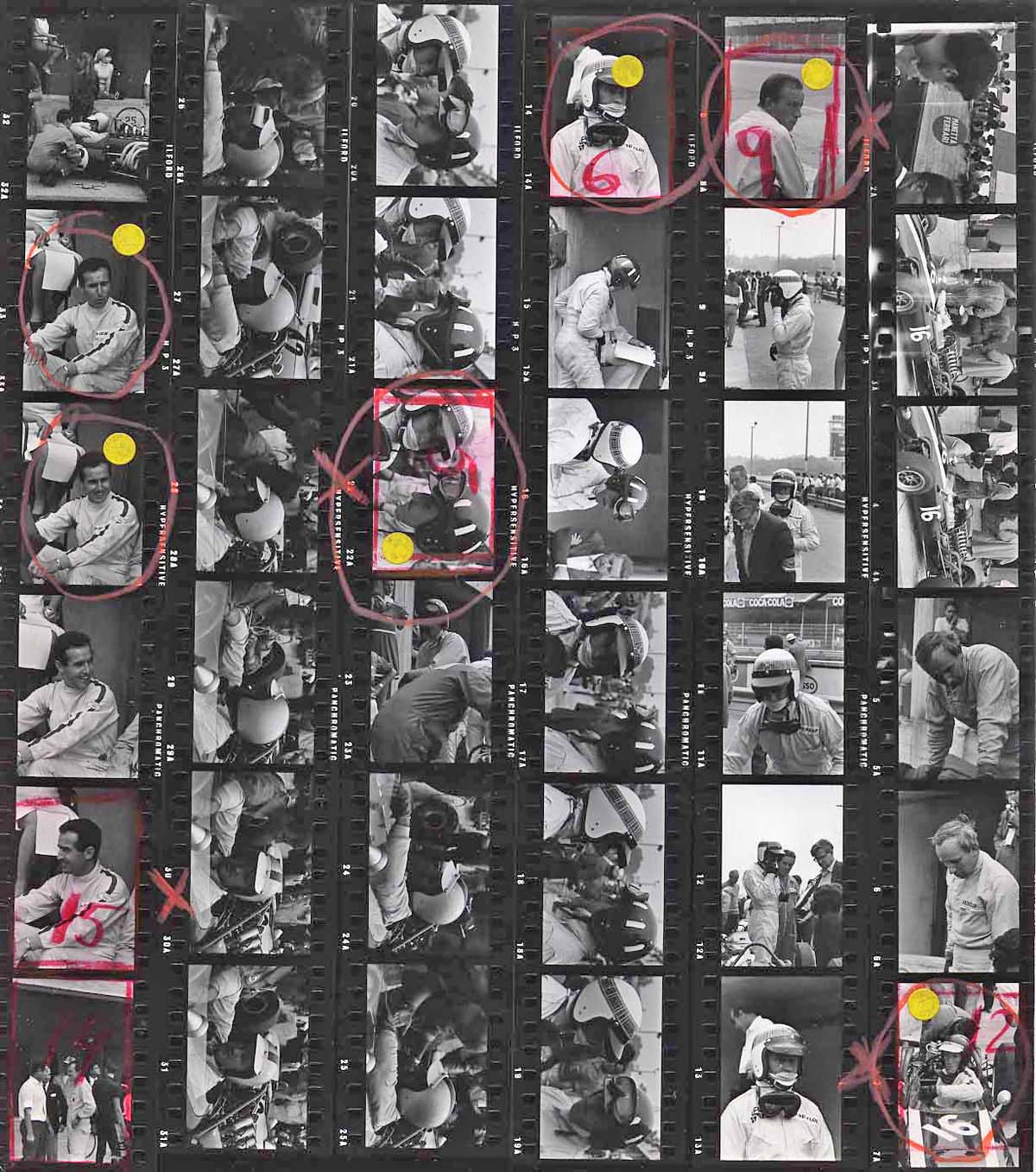 Video tribute by "Juihi" from New Zealand