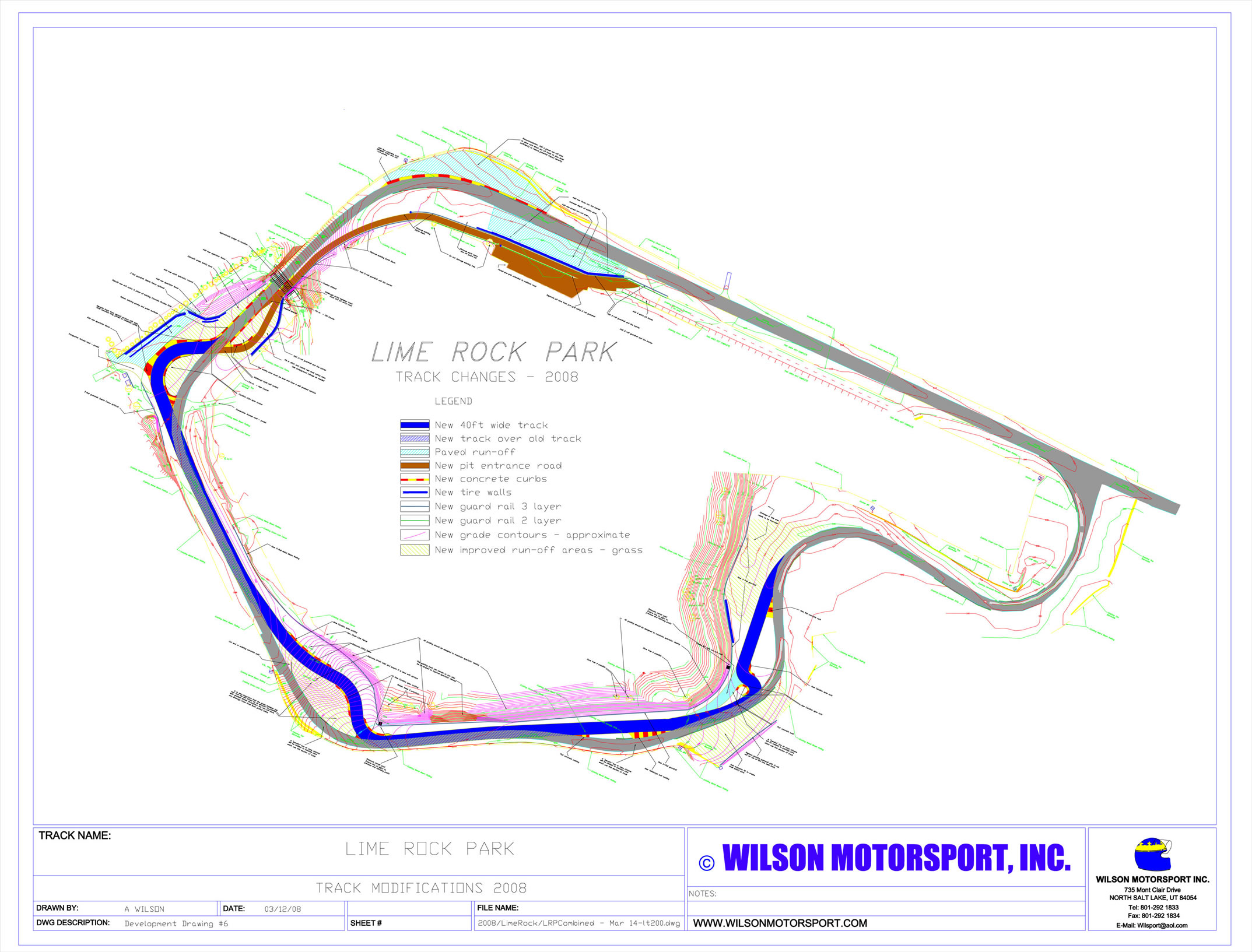 We were sent this map of the proposed changes to Lime Rock Park. I'm not sure what will be the accessibility those not members of the newly founded track club but the changes are certainly both welcomed and interesting.
While some will inevitably lament the lack of open corners and the elimination of that quaint proximity to the tire walls, I (and the other axis track-tards) look at it as a fresh challenge on a track that, frankly, was a bit long in the tooth and past it's prime.
The way this
Alan Wilson
proposal goes, I see some left right turns which if taken the proper way, will not be boring chicanes but entertaining challenges that will penalize bad lines.
Presuming many sections of the track will also get the repaving they need (downhill and turn one braking zone) this will make LRP relevant again.