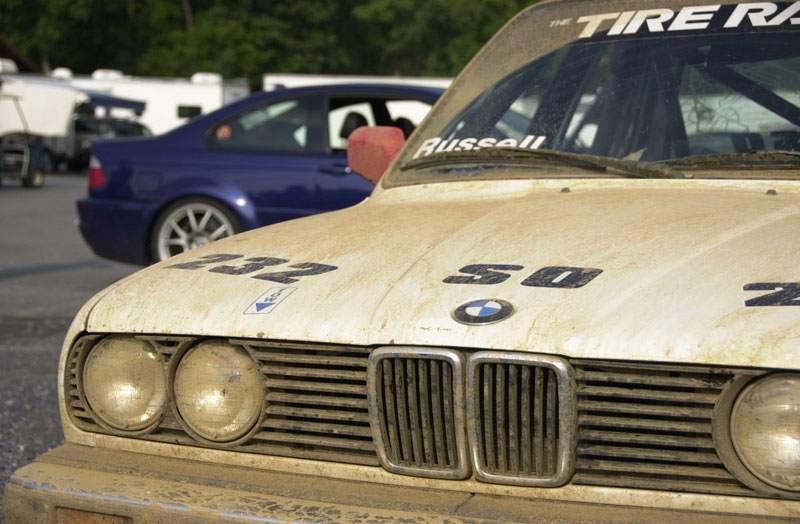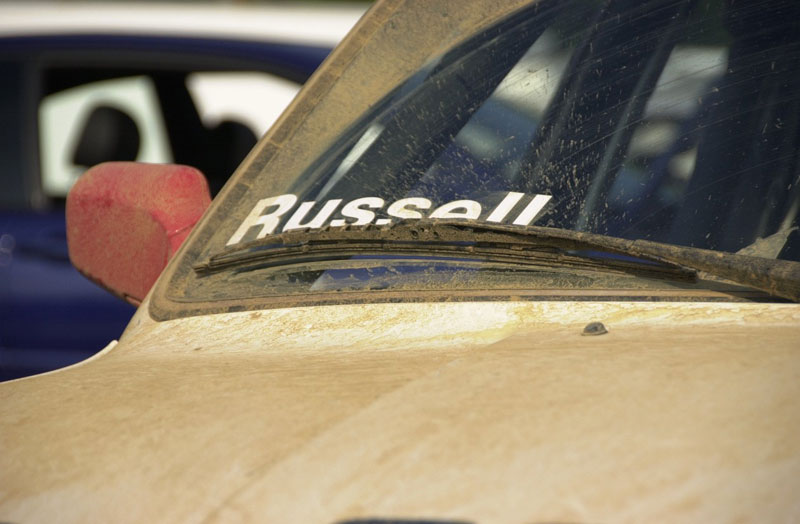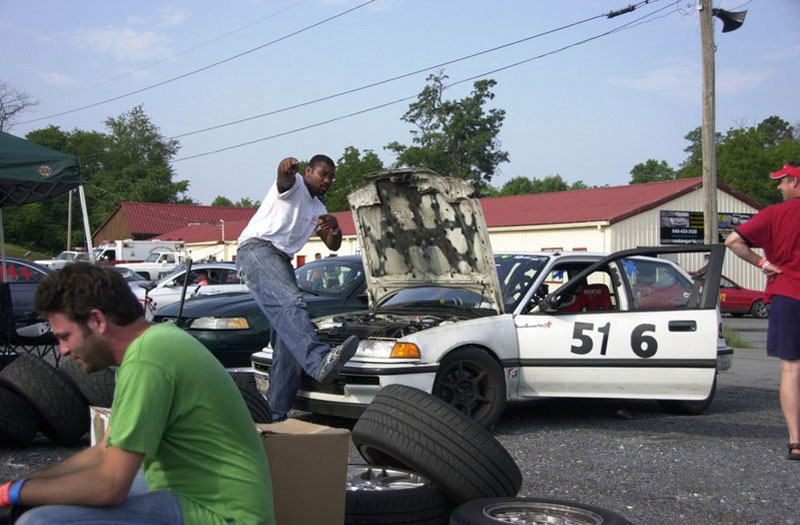 The Stee and I ventured to
Summit Point
last weekend, planning to be the clowns we are and hoping for a good time. All we needed were reliable cars, good weather, and that awesome
NASA Mid-Atlantic
atmosphere. Well, 1.5 out of 3 ain't bad, right?
Stee's M3 has been giving him the fits with a mystery cooling problem, but with brilliant throttle management in 104 F ambient temps, he kept the S54 from turning itself into
calamari.
That doesn't count as "reliable," but he had fun nonetheless.
Speaking of the temperatures, we didn't get
great
weather but summer in
West Virginia...
well, you really shouldn't ask for much. It honestly got up to 104 F on Saturday, then a line of thunderstorms came through juuuuuuust in time for my
SpecE30
race at 4:05pm. The lightning, hail, and downpours were enough to end our day... but I was the last one to clear the grid because
I was so ready to race
. Besides, in weather like that, I discovered you'll never feel safer than when you're wearing a 6-point harness, HANS + helmet with double side nets, and have an 8-point cage surrounding you. For a moment I was thinking "bring on the F5 tornado!"
But then there was the paddock party to attend followed by a track walk of Summit with the classroom instructor. NASA does it right.
Fast-forward to Sunday morning. The genius squad behind NASA Mid-Atlantic found a spot at 8am before the regular day began, and gave us a make-up race at that time. It was a new experience to race first-thing in the morning, on a "green" track thoroughly scrubbed overnight by Mother Nature. We had to contend with variable grip due to mud on the track, etc. As you'll see in the video, mud on the windshield was somewhat of a concern for me at the start of Lap 2.
I got whooped in this race, which put me against the best SpecE30 racers in the country. It was a great exercise for me and helped identify a number of weak areas in my racing envelope. The car has good power but has weaknesses in [areas I won't disclose publicly]. My driving... well, let's just keep working on that racecraft, shall we?
.