Ron Dennis has unleashed another world class spin attack (in collaboration with his technology partners, of course). After the
sound beating in the French GP
where his third place car finished thirty seconds behind and never in contention,
Dennis took credit for McLaren being bad enough to make Ferrari look good
! Now THAT is a talent.
Speaking of talent, Alonso's pass on Heidfeld in the Le Mans chicane at Magny Cours was one of the highlights of the race and shows the amazing talent of both: Alonso for passing where nobody would dare and the BMW-Sauber driver for realizing what was going on and not crashing into the World Champion.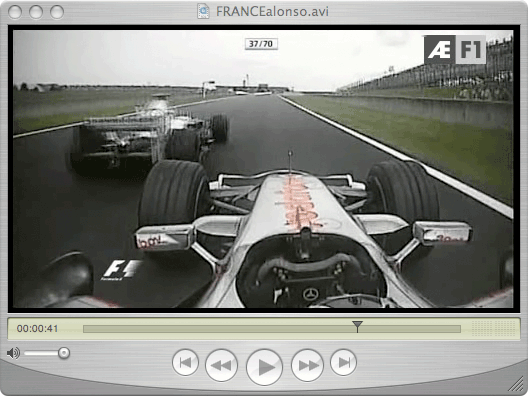 download
photo by AEF1