no word yet on Rober Kubica's condition other than he's stable and conscious, but looking at the crash I would not be surprised if next week at Indy we will see Sebastian Vettel's F1 debut.
all the best to Kubica
High rez below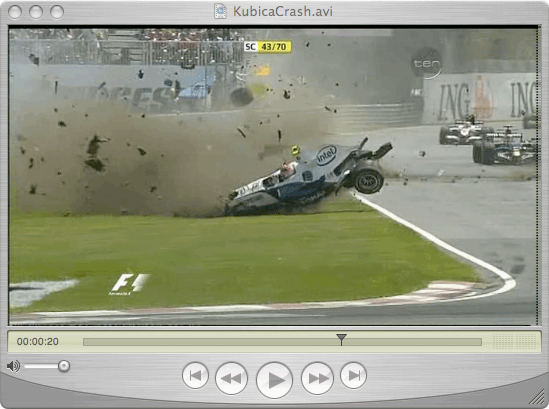 download
UPDATE:
broken leg
(thanks Michael!)
Re-UPDATE:
NO broken leg...."just flesh would...I'm fine!...I don't even have a flesh wound..."
(thanks Josh!)
maybe Vettel will have to sit back down!