Now that a few days have passed since the event, and it's apparent many fans around the world were disappointed BMW did not "go for it" and try to improve on Stefan Bellof's mythical 6:11.
I believe it was a no win proposition for BMW: if they tried and failed or worse crashed it would have been terrible PR. If they tried and did set a new time, many might have said "so what, of course a modern F1 would trash an 80's Porsche...big deal" more bad PR. So, in the end, BMW did the smart thing, got a huge amount of interest worldwide and made fans happy.
For those wondering "what if..." the onboard footage in the short clip below where Heidfeld is not slowing for pictures, provides a clear answer as to what the result of all out lap would have been.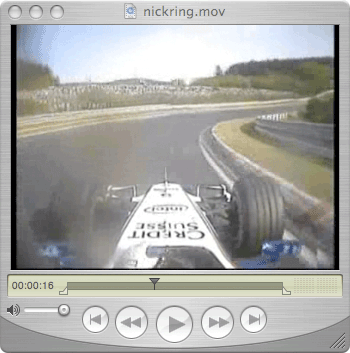 BMW and Heidfeld write history on Nordschliefe

BMW has written another chapter in motor sport history on the legendary Nordschleife at the Nürburgring. On Saturday, a modern Formula 1 vehicle was driven round the 20.8 kilometre race track for the first time in 31 years in front of a crowd numbering 45,000 BMW Sauber F1 Team driver Nick Heidfeld was extremely enthusiastic after three laps in the F1.06:
"This drive was simply incredible. I thought it would be great to drive on the Nordschleife before I started out. But it was even better than I had expected. This racing track is the best in the world.......
read the complete press release HERE
Photos Daniel Flinkmann
Flinkmann.de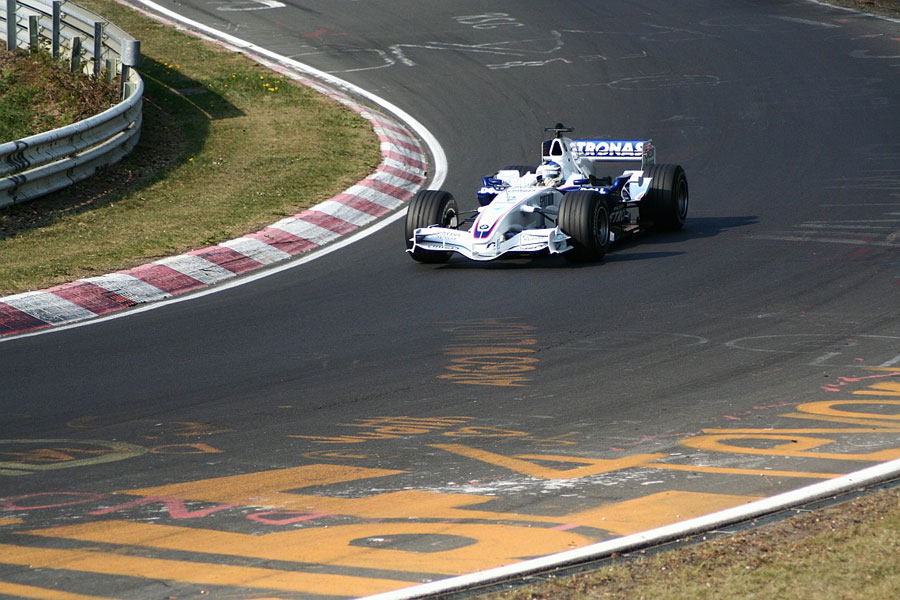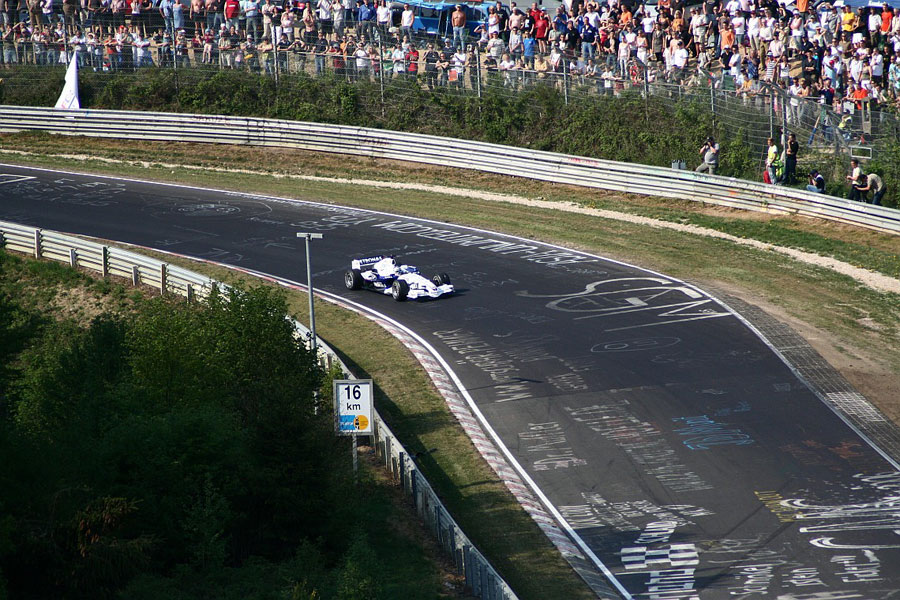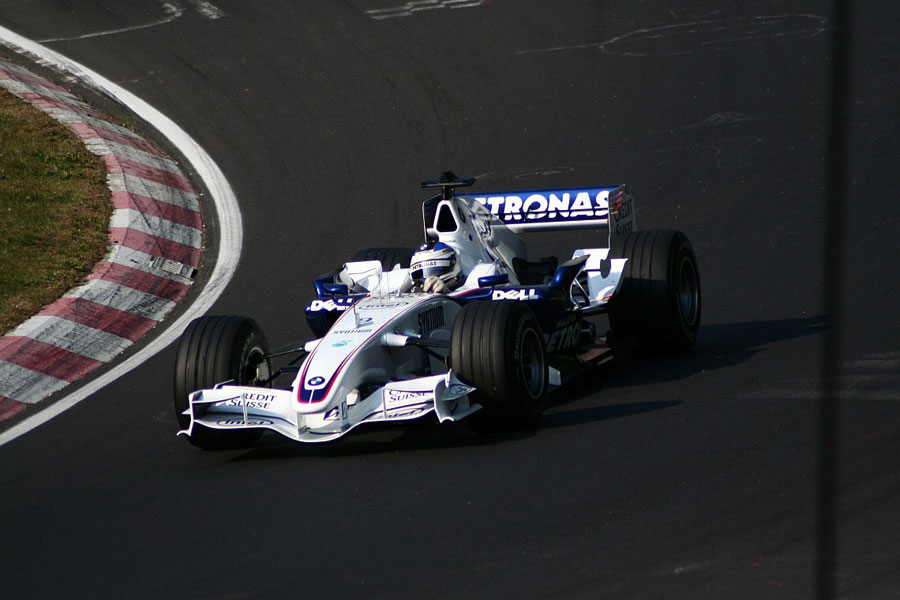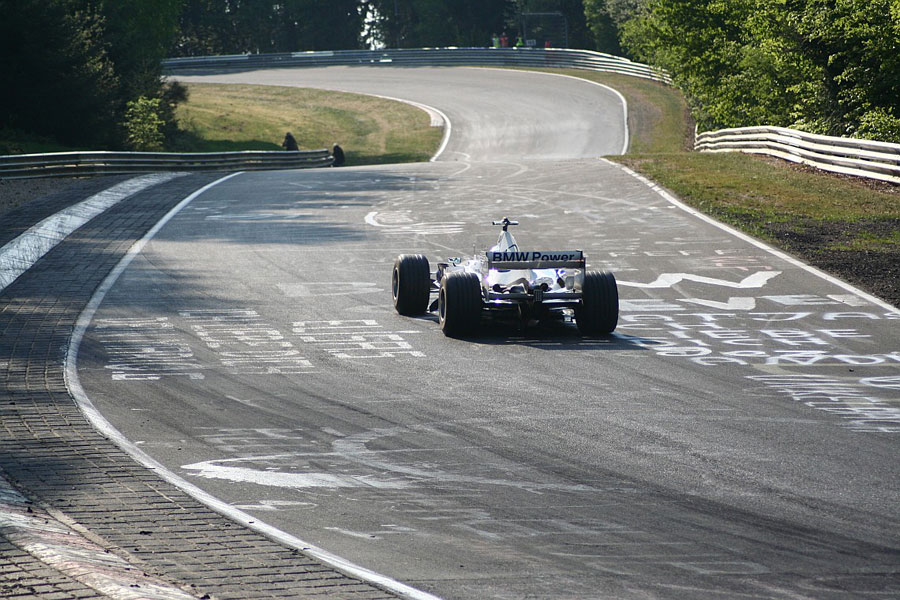 YouTube fan videos so far...
More Photos popping up....
by Markus Becker
by Andreas Adolph