OK, this is a car blog but we are motorheads and this is after all the fastest racing on the planet.... and BadBadM just goes nutty for it.
I found this clip when I was shopping around for remote cameras to use at the track. I found
Xtreme Recall
and some excellent videos they feature on their web site.
The best are the aircraft ones, aside from the clip below, make sure you check out the
T-6 racing
(a spec race series I gather) and the especially freaky
Dead Stick Landing
.
I expect BadBAdM will be able to identify every single one of those planes and pilots, and of course provide Andres the phone number of the chick in the freeze-frame!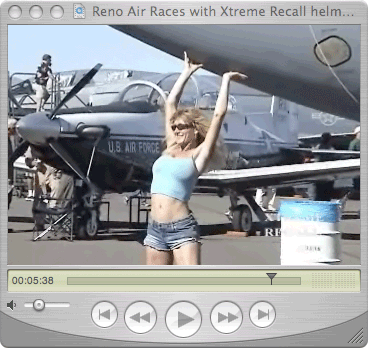 download
find out more about Air Races and the different classes
HERE