Normally I am not very much for the idea of putting infomercials on the blog but what BMW has done here is so good that it merits an exception.
This 22 minute film encompasses the history of the ring and showcases some great photography and editing. You got a long segment with Sabine Schmitz, you got Hans Stuck, you got great historical footage, you got a great story from the local gas station owner about helping out Emerson Fittipaldi in 1972. Most of all, there are sightings of Z3 and Z4 MCoupes and some subtle sly humor as well: the only cars you see getting passed at speed are Porsche Caymans! It's well worth the large download.
I gotta say: well done BMW.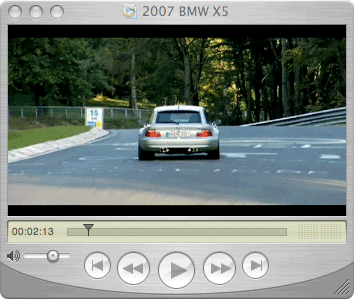 r/click here to download
Click HERE for the AXIS trip to the Nurburgring in 2006