We had such a good time recently ay Summit Point with the
RTR-PCA
that I just had to put together this silly 2 minute video, guaranteed to make your sideburns grow and have you craving for some 70's german sportswear.
No rodents were hurt in the making of this clip, not a small feat at Summit Point.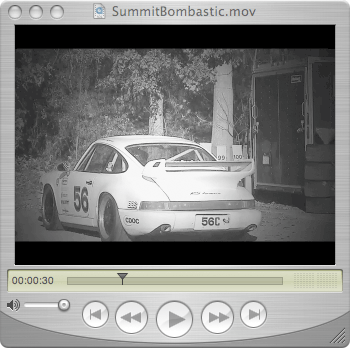 Please right/opt click to download
Here is a
mirror link if the one above is too slow
Please note that if you have trouble playing these files it might mean you have not upgraded your QuickTime since the late 90s....
It may be time!