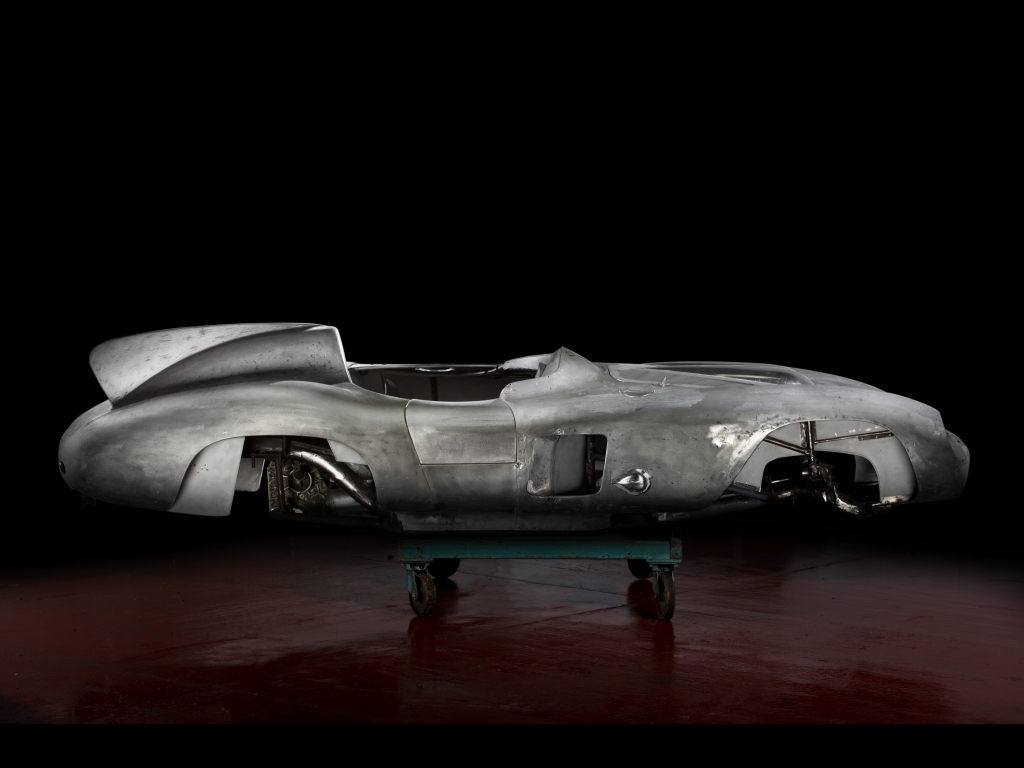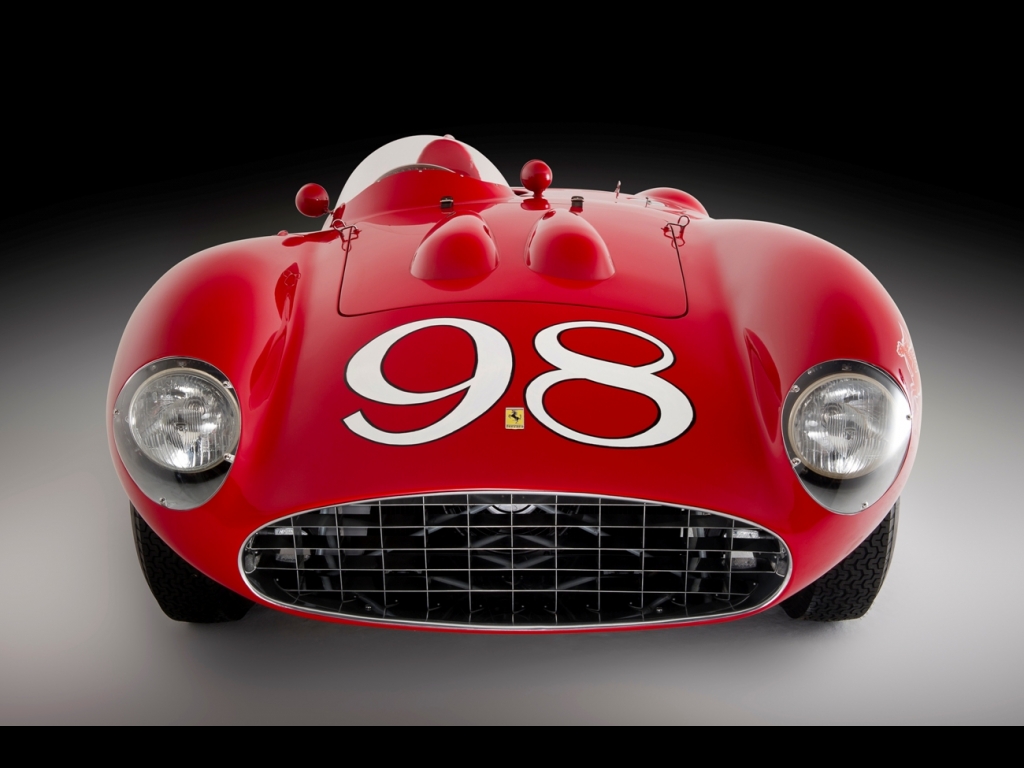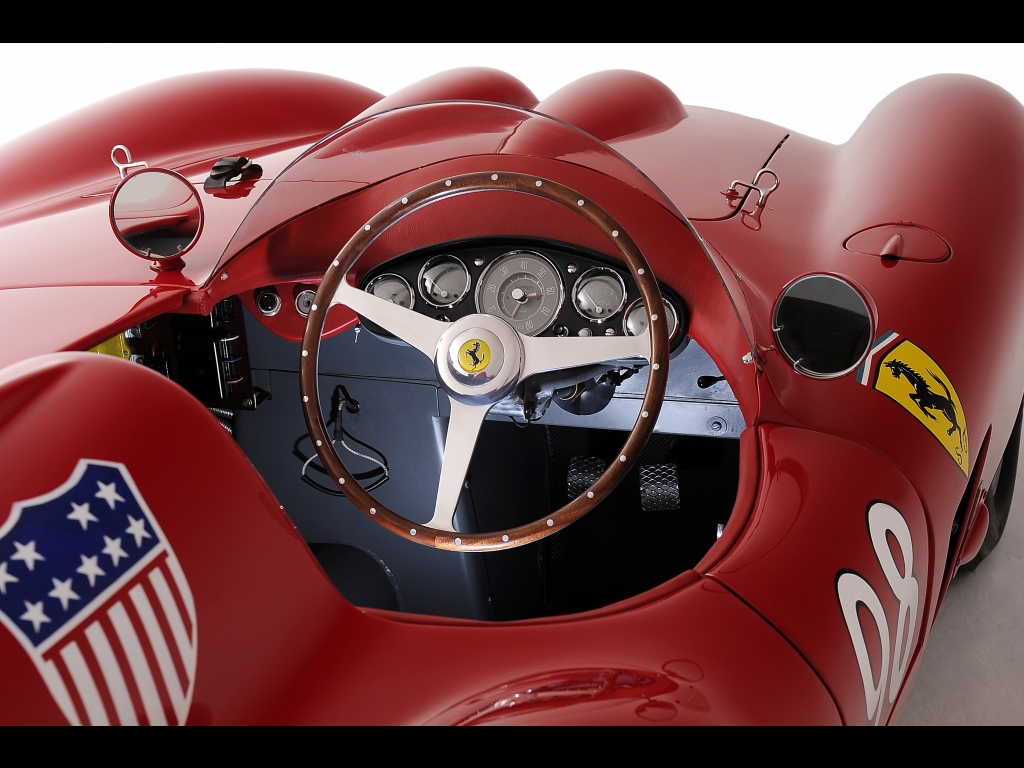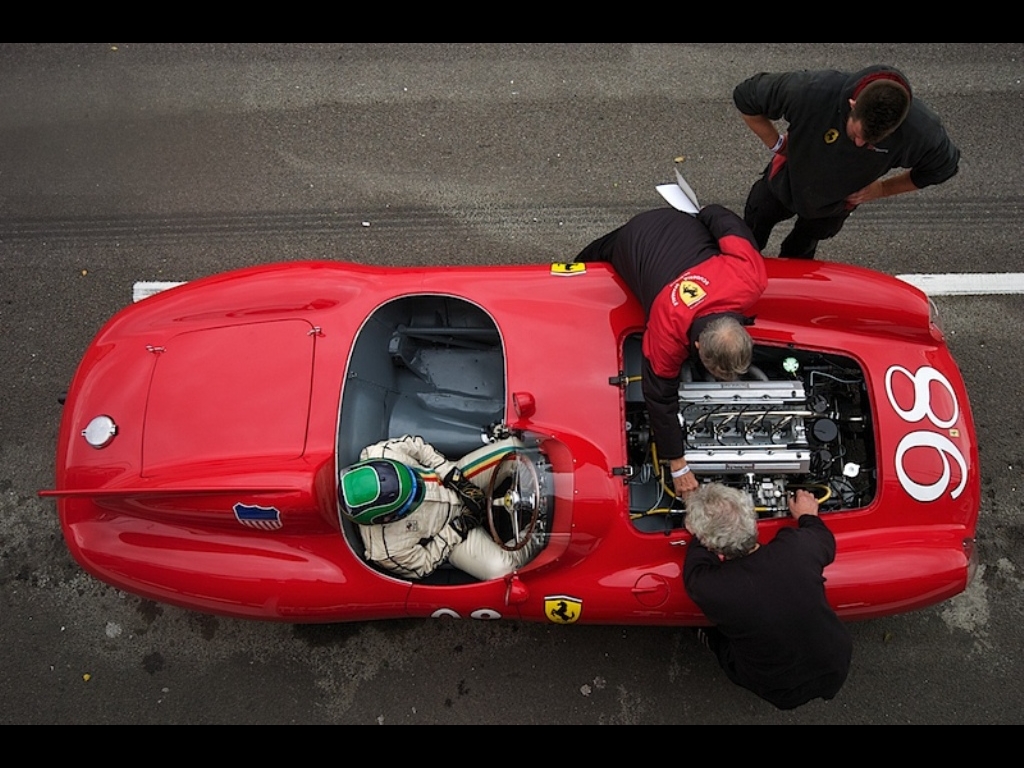 Granted any race car from 1955 is bound to have had a colorful existence by now but the history of the Ferrari 857S chassis number 0588 is something else, I mean the car was owned by Andy Warhol for a time!
Towards the end of 1955 Ferrari was getting its butt kicked by Mercedes and their super advanced 300SL driven by Stirling Moss. Maranello's band aid solution was to bore out the 750 Monza's four cylinder from 3 to 3.4 liters upping horsepower to 280. Same chassis, same brakes, what could possibly go wrong?
The car was slated to enter the RAC Trophy in Ireland but
Olivier Gendebien
rolled it in practice, 0588 never raced and was shipped back to Italy while Ferrari's engineers went back to the drawing board.
What happens next is so typical of the period:
"Commendatore, what do we do with 0588, she's a big ball of tubes..."

"Send it to Scaglietti, have them put it back together and then we'll sell it"

"Commendatore, who's going to buy an obsolete race car that was crashed?"

"Sell it to the Americans"
And that's how 0588 was sold to a Mr. John Edgar as a brand new car in 1956. In the USA, 0588 had a successful career and was raced by the likes of Caroll Shelby.
From there it ended up stored for years, it had an American V8 put it and raced some more, it was painted yellow, it was repainted red, it had a Ferrari V12 installed, it was used as a street car, it was sold to Andy Warhol in the late 60s...colorful history, probably got parking tickets in New York City.
Eventually the car made it's way to Minnesota, then back to New York then to the UK then back to Italy until it was purchased by Ferrari experts
DK Engineering
and restored to original spec.
The car was back at the Goodwood Revival this past year shredding tires in classic four wheel drift form. Kudos to those who invest in preserving these automotive treasures and have the courage to keep them alive by thrashing them on the track once in while!
(
DK Engineering
)
.