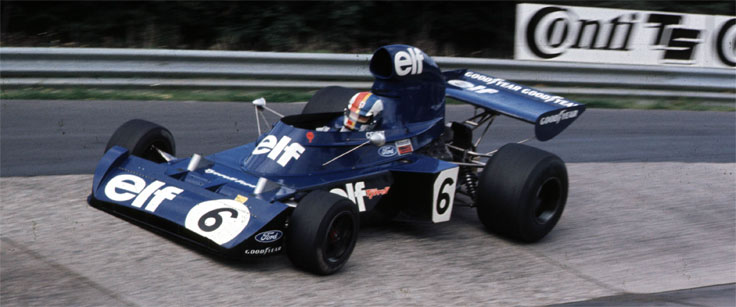 You probably have seen at least bits of this documentary, certainly countless people have looked (insert scottish accent) "for the fir tree" to find the right line into the Nürburgring Karussell. That's Jackie tip in that famous segment of the wee scott driving a Rolls convertible around the Eiffel track.
In any case, as someone was kind enough to upload the complete documentary in high quality let's enjoy it while it lasts. Much of the film centers on
François Cevert
, a great talent behind the wheel and, before James Hunt, very good at the rock start part of being a Formula 1 driver. Sadly he would not survive 1973 and Watkins Glen.
It's a full length movie so make time for it, you'll probably feel like growing in some sideburns afterwards.
(don't forget the full screen option on the player below)