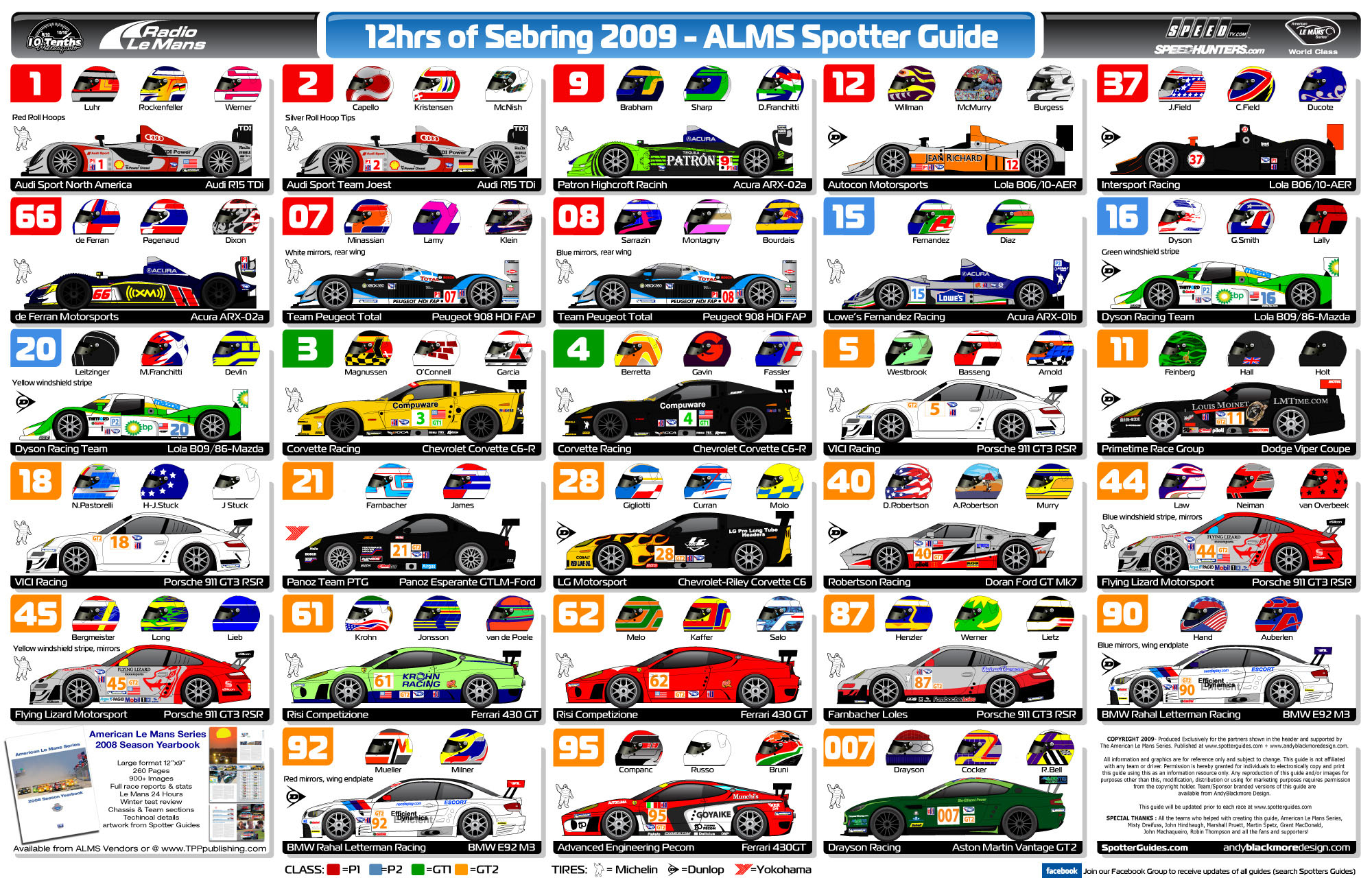 From
Radio LeMans
where you can listen to live ALMS 12 Hour of Sebring commentary all week end.
Friday March 20th

1.45pm: ALMS Free Practice

Saturday March 21st

11.50am: ALMS Warm-up
12.30pm: ALMS Qualifying (repeat)
2pm: Sebring 12 Hours pre-race show
2.30pm: Sebring 12 Hours

Home
.



And here is the rest of it.