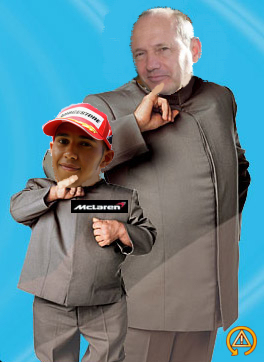 Ron Dennis and Lewis Hamilton, as the Axis sees them.
AC adds:
And why do we see them like that? Perhaps this bit from the post British GP spin will shed light on the matter: "
Dennis claims Ferrari only won because McLaren turned the engines down
". This stunning announcement only a week after Ron's previous gem: "
Ferrari is only good because McLaren got worse
"!
As I said before, some real talent there.