from
F1Racing's video podcast
check out how Peter Windsor gently saves Heikki Kovalainen after the finn makes the terrible mistake of saying what he really thinks of the car.
Also amusing is to think that Heikki would be seriously reprimanded by track day instructosauruses for his hand positioning (...wink)
Finally, at the end of the clip you get a measure of the respect Windsor must have among the F1 drivers as Heikki basically asks him if he is driving properly!
amusing to read between the lines here.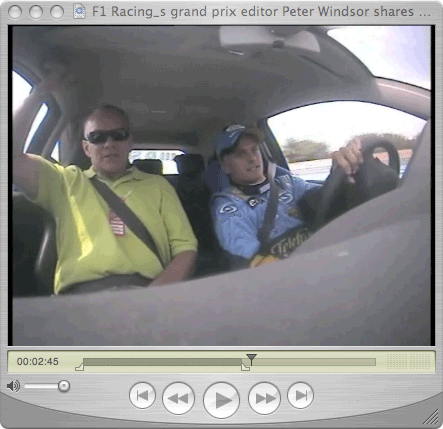 download