A play on words, these racers have about as much in common with a real Megane as a Radical has to a road car (sorry Radical but your claim that you have the
road car record of the Nordschleife
is ludicrous!).
But hey who cares? I bet CG will join me when I say I would LOVE to have a go with one of these hatchbacks. Sorry, no Americans allowed, we are told by marketers that Americans hate hatchbacks so a French hatchback would
really
be out of the question! ;O)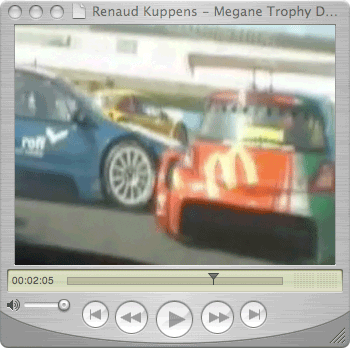 check out the cool instrument display on this short clip. Look when the car "re-boots" and it looks like a gt4 screen!
Fo reference this is what the sportiest of the real Meganes looks like. Surprisingly, the R26 (now there is an R27) got rave reviews from EVO magazine, in their track test it obliterated the latest TypeR by over 4 seconds on a 1:36 lap!!