If you have a GPS data logger you can spice up you track videos by adding a graphic display of the data recorded.
Trackvision
software offers quite a few different "dashboards" to choose from. It is even possible to customize the dials if your geekiness quotient is high enough. It will work with
Traqmate
data as well as a whole range of other systems.
click on window below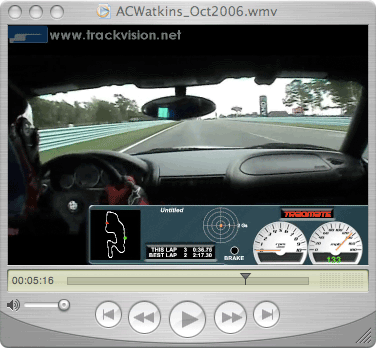 Or r/opt click here to download