In the
previous "spin @ the ring"
video we theorized the car MAY have had a left rear puncture.
In the video below I can tell you for sure the guy lost his rear left. In fact, if you look at the poster frame for the video, you can actually see the tire rolling free across the track....as they guy is flying at a 90 degree angle to the ground. Yikes.
The violence of the impact makes me cringe every time, but damn that's a strong car though...wow. That's some skilled cage builder. Someone please translate what he said after the crash...all I got is "Oh fuckhead"
(edit) Thank you Anonymous- MIchael for the translation of the radio transmission!, you can find it in the comments section below (edit)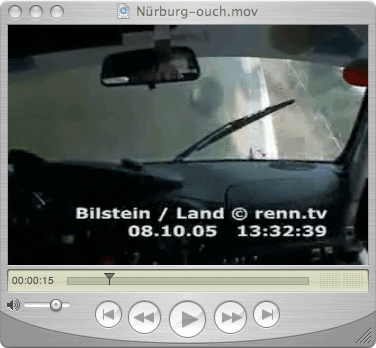 Click on picture above or
right/opt click to download